Sr. Mechanical Engineer - VAVE
Columbus IN
,
United States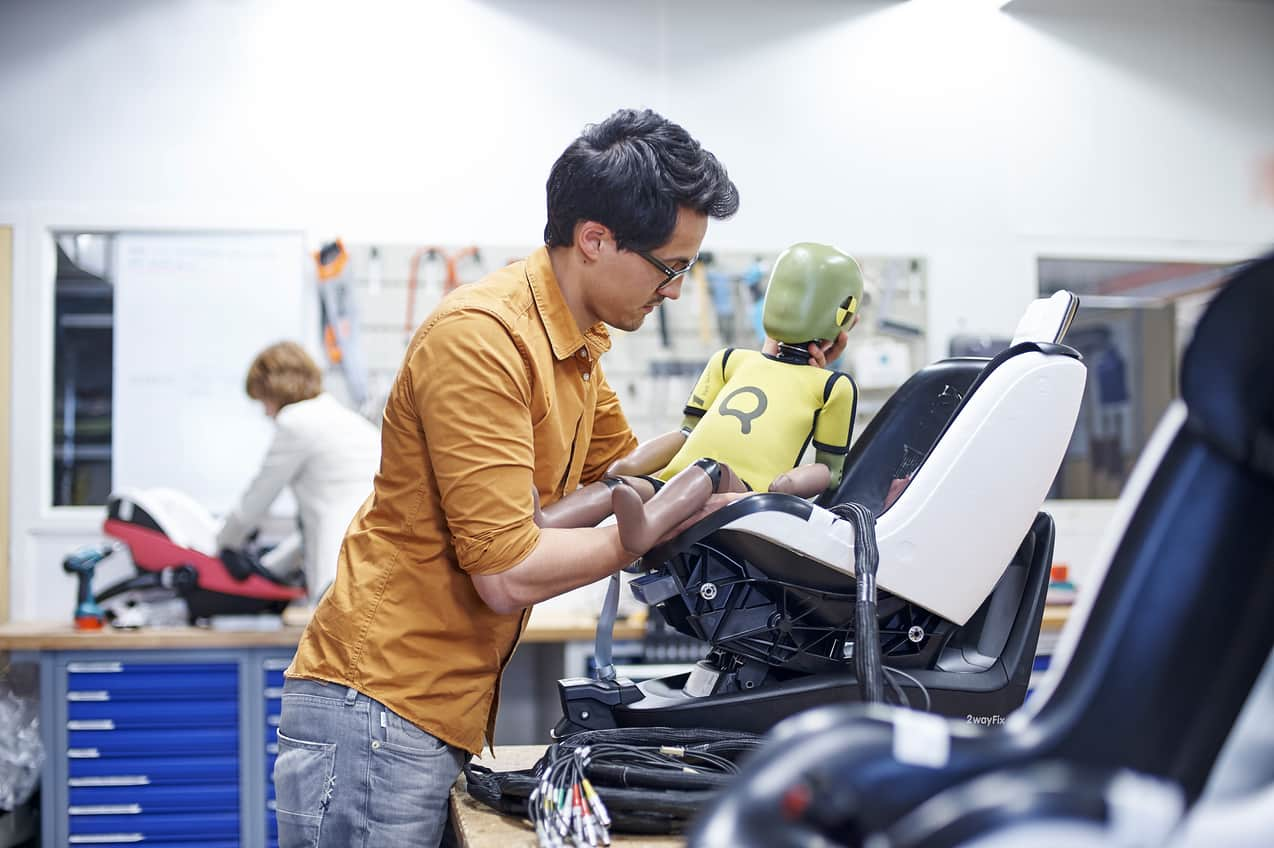 About us
Dorel Juvenile, a segment of Dorel Industries, Inc. (TSX:DII.B, DII.A) is a world class juvenile products company. Dorel Juvenile's powerfully branded products include global juvenile brands Safety 1st, Quinny, Maxi-Cosi and Tiny Love, complimented by regional brands such as Cosco, Bébé Confort and Infanti. Dorel Industries Inc. has annual sales of US$2.6 billion and employs approximately 10,000 people in facilities located in twenty-five countries worldwide. We are continuously extending our leading market position and believe team spirit, personal drive, and accountability can make a real difference in achieving the sustainable growth essential to our future. We research, design, develop, and test our products in-house, giving employees opportunities to gain inter-departmental experience. Our aim is to introduce and grow talent at all levels of our organization. Our global organization and our international supplier and customer base allow employees to collaborate with juvenile colleagues and partners from all over the world. Working at Dorel Juvenile means having a real impact on people's lives. Come join our team…together we care about the precious lives of children.
Your mission
We are looking for a creative and problem-solving Senior Mechanical Engineer to drive our VAVE (Value Analysis / Value Engineering) initiatives. VAVE is a methodology that identifies areas of high costs and helps to eliminate them through value-added cost-effective solutions. We thrive on creating great products that delight our customers and know that it takes exceptional individuals to make it happen. Working as part of our Product Development team, you will bring technical substance and inspiration to our creative efforts and ensure that imaginative but credible solutions populate our ambitious product roadmap.
Key responsibilities
Key Responsibilities
Identify cost opportunities (pipeline creation and execution) for our Product line up.
Originate new concepts and technologies for our next generation of products.
Drive workshops and brainstorm section with cross functional teams to generate cost reduction ideas.
Hands-on involvement in development engineering, concept, and feasibility activities, prototyping and testing.
Work with our Product Marketing and Industrial Design teams to ensure a cohesive approach to the design of our products.
Understand system level interactions and failure modes.
Out of the box thinker. Bold approach.
Detailed design of components and subassemblies by material selection, dimensions, and tolerances to meet product specifications and manufacturing feasibility.
Communicate ideas quickly and effectively using a combination of sketching, CAD layouts, 3D models and working prototypes to evaluate potential solutions.
Apply a comprehensive understanding of high-volume manufacturing processes and materials to optimize designs.
Develop and execute verification and validation test plans.
Continually evaluate and improve designs for cost effectiveness, manufacturing improvements, increased quality, and value.
Identify new ideas, products and/or features that improve customer satisfaction, reduce costs, and keep our product line at the forefront of our industry.
Ability to manage multitask daily activities with low supervision (self-driven).
Experience on interpreting and applying IP knowledge
Your profile
Experience and Skills
Minimum 5 years' experience in a mechanical design engineering environment, preferably within Juvenile Industry, Home Appliances, Consumer Goods, Automotive Industry, Materials & Metals industry.
Advanced knowledge in plastic injection molded components.
Knowledge in Sheet Metal components design.
Light FEA experience.
Proficient in design tools including FMEA, GD&T, Tolerance Stack up.
Strong communication skills and excellent cross functional interaction.
Proven structured approach to creative problem solving using A3s, 8Ds, etc.
Significant CAD experience, preferably SolidWorks
Education, Licenses, and/or Certification Requirements:
Bachelor's Degree in Mechanical Engineering
Black Belt Certified and proof of application preferred.
Are you ready to grow with us?
The people behind our products and brands make Dorel an even stronger company. We are extending our leading market position and believe team spirit, personal drive and accountability can make a real difference in achieving sustainable growth. This is essential to our future. We invite you to grow with us!