National Key Account Manager
BorehamwoodHertfordshire
,
United Kingdom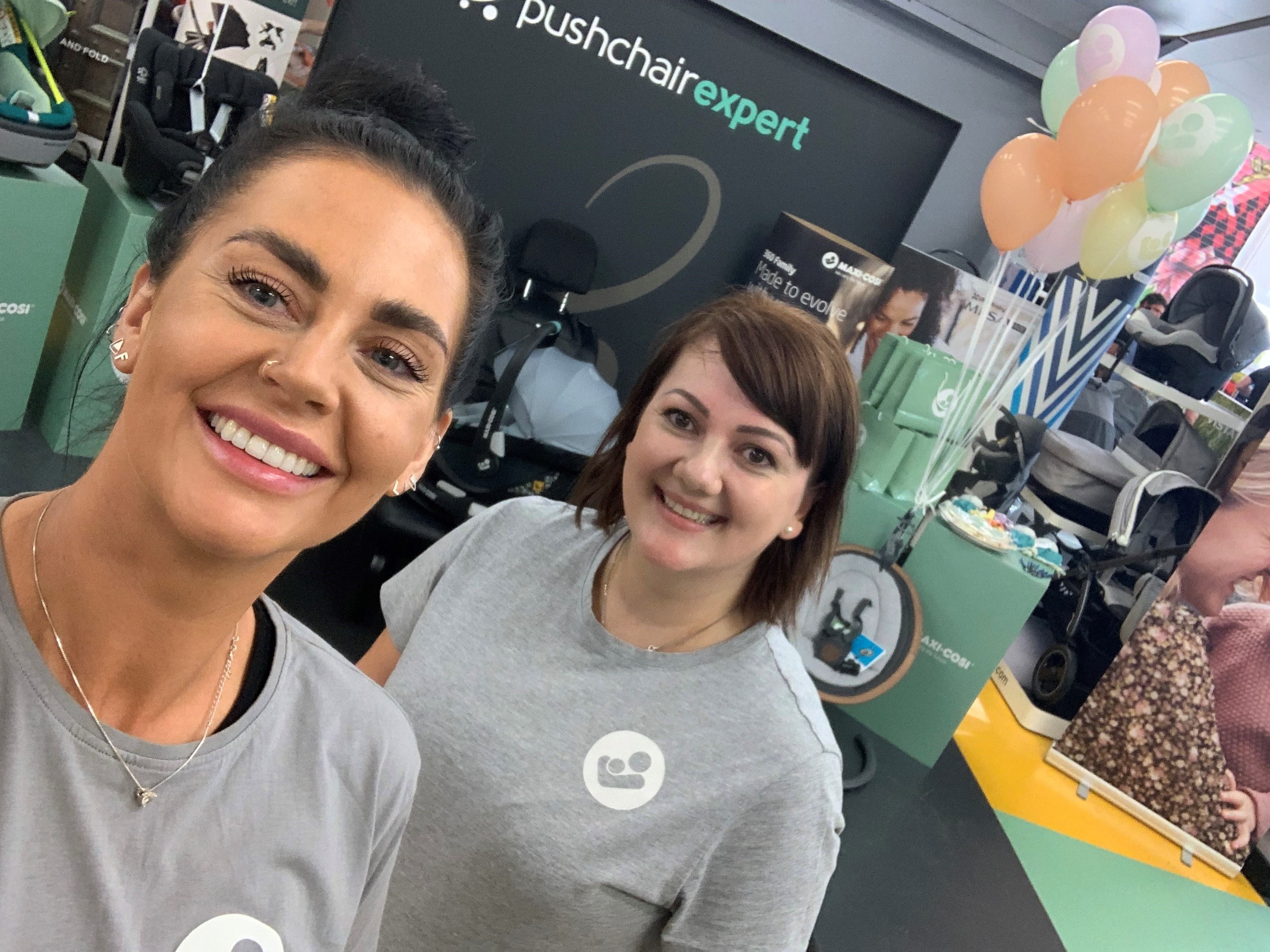 Your mission
The National Account Manager knows how to get the best results out of our select group of European Strategic Partners.
You know how to turn the conversation into concrete results. You are the proud ambassador of the most meaningful brands in the juvenile industry and
responsible for successfully expanding the market position within your customer group and coach your team of brandcoaches so that they get the best out of themselves.
Key responsibilities
You deliver an strong contribution to the implementation of the European commercial strategy.
Built and execute Strategic Account Plans (2yr) and Yearly Action Plans in close cooperation with Trade Marketing Manager
Stimulate growth at your Strategic Partners through an optimal performing team of Brand Coaches.
You inspire your customers, together with the local Trade Marketing Manager, by optimal presentation of our collection and brands on the shop floor and their online environment.
You contribute to the development of the store & online performance of your customers, so that we add value to the customer. You also take care of the connection between customers, sales and operations.
Develop and maintain long-standing profitable business relationships with our key accounts and ensure constant sales expansion
Negotiate supply agreements, price and condition contracts as well as annual talks.
Create and execute yearly action plan including sales promotions, instore execution, events, social media, advertising etc.
You analyse and report the sales results, in such a way that it is possible to make the necessary corrections to at least realise the turnover targets.
You are responsible for the active use of Salesforce information to steer your team towards better customer relations and results
Inform all strategic accounts about new products and services as they are introduced, and create strategic launch plans.
Build recommended product range and floor plans for each key account, fitting well with clients' business needs
Leadership: Coaching, developing and motivating the direct line of reports; brand coaches.
You to create a high performing team of Brand coaches who train the store employees and take care of the instore visual
We expect you to encourage the Brand Coaches on a regular basis on the shop floor to get the best out of themselves and to keep yourself informed about what's going on in the field.
You will build strong collaboration with Trade Marketing Manager.
KPI – When are you successful ?
Trusted relationship with your Strategic Accounts leading to commercial growth
Expanding the relationships with existing customers by continuously proposing solutions that meet their objectives
Turnover responsible for the annual budget of your Strategic Accounts
Delivering long term Strategic Account Plans including Trade Marketing Activities
Daily team usage of Salesforce
Customer satisfaction
Employee satisfaction
40% on the road, does store checks on weekly base
Your profile
Profile of qualification – What do you bring ?


Bachelor or Master degree in Business Administration or comparable
Network within the juvenile industry or you have thorough knowledge of a professional Consumer Goods key account environment;
> 8 years relevant work experience in key account management, ideally in a retail environment (consumer goods)
International experience and mindset
Strong in relationship management and turning a conversation into results;
Combines strategic and numerical insight with operational decisiveness;
Strong team player and good at leading and developing teams and people;
Able to perform at his/her best in a fast changing environment which values both accountability and collaboration.
Focused, motivational leader who gets things done.
Hands-on, entrepreneurial mindset and commercial acumen.
Good negotiator and challenger, able to develop opportunities towards the customer;
High affinity with Juvenile products
Flexible and a willingness to travel (around 40 %)
Fluent in business English + local language as well as great MS Office skills
Are you ready to grow with us?
We offer an entrepreneurial National Key Account Manager postion with lots of responsibility in which you are the go-to person for our UK Customers. You are an important part of pushing our European organization to the next step.
Sales is well represented in our management board by the Sales Director, so the Sales agenda is top of mind in all layers of our organization. You are truly enabled to leave you mark and deliver!
You work in an international environment with an international team. We offer good working conditions including Home-office.
Dorel Juvenile is the world's leading juvenile products company. Our well-known products and strong brands Max-Cosi, Quinny and Tiny Love are complemented by regional brands and are available in more than 100 countries.
We are proud to work with 7,000 highly driven professionals in 25 different countries. All of our talented employees share the same mission: to Care for Precious Life. We help families live carefree lives by providing them with juvenile products with the highest safety and comfort standards.
Our frontrunner mentality matches our position as a global market leader. Being first means we forge our own path; we explore new ways to enhance our brands. We are continuously reinforcing our leading position and believe that team spirit, personal drive, and accountability can make a real difference in achieving sustainable growth. A vital element of our daily operations is the strong connection we maintain with our consumers. We engage with them wherever they are, so they will always benefit from our products and services, even in ways they did not expect.