Product Development Engineer
Foxboro MA
,
United States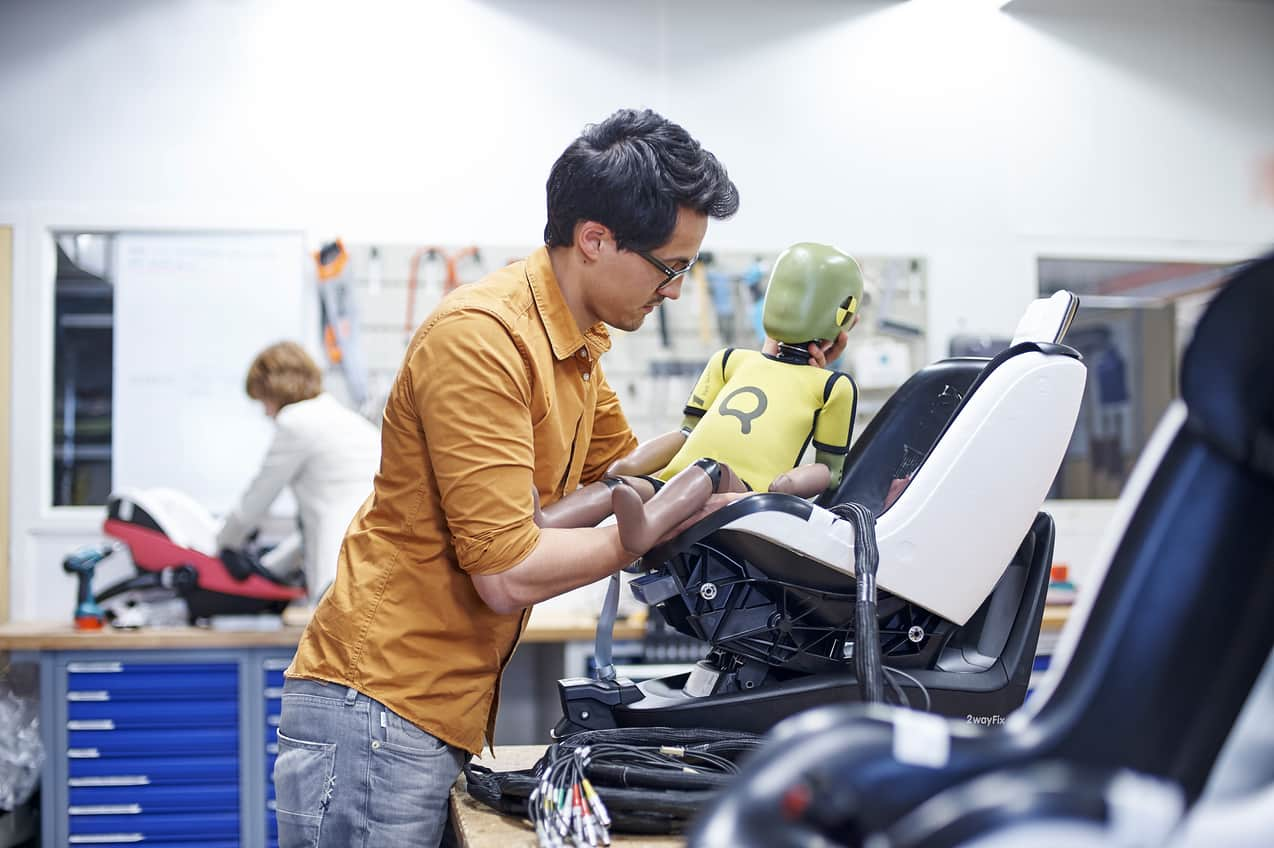 About us
The Product Development Engineer helps us create a new generation of innovative products across our highly regulated Juvenile industry. The Product Development Engineer will be responsible for the development of products from conception through production. We thrive on creating great products that delight our customers and know that it takes exceptional individuals to make it happen. Working as part of our Product Development team, you will bring technical knowledge and inspiration to our creative efforts and ensure that imaginative but credible solutions populate our ambitious product roadmap. Due to the current pandemic, this position is now open for a work from home/hybrid arrangement. Due to business conditions, this strategy and flexible work arrangement may change. This role is needed to work Monday-Friday with typical business hours between 8am – 5pm
Your mission
• Identify new ideas, products and/or features that improve customer satisfaction, reduce costs, and keep our product line at the forefront of our industry. • Conceptualize new ideas and technologies for our next generation of products. • Define and maintain product requirements and verification plans. • Evaluate and test product prototypes or CAD for concept feasibility, user needs and regulatory concerns. • Assess product samples for strength, stability, safety, etc. • Identify system level interactions and potential failure modes. • Define wording and location of product warnings per ASTM requirements. • Review test reports for accuracy and completeness to design verification plans. • Communicate ideas quickly and effectively using a combination of sketching, CAD layouts, 3D models and working prototypes to evaluate potential solutions. • Continually evaluate and improve designs for cost effectiveness, manufacturing improvements, increased quality, and value. • Work with our Product Marketing and Industrial Design teams to ensure a cohesive approach to the design of our products. • Drive and assist with outsourced product development with global teams. • Multitask ability required.
Key responsibilities
Education, Experience & Skills • Bachelor's degree in Engineering discipline; preferably Mechanical Engineering or a related field. • 3+ years of experience within a mechanical engineering environment, preferably with consumer goods, home appliances, automotive industry, material & metals industries. • Desirable to have manufacturing experience, injection mold plastic, experience in a regulated industry (i.e., ASTM, ISO). • Understanding of common manufacturing methods such as injection molding, machining, and sheet metal. • Experience writing design requirements and test methods. • Previous experience performing risk analyses (User Risk and/or FMEA). • 6 Sigma basic knowledge desirable (application of DOE, COV, Variability charts, etc.) • CAD knowledge, preferably SolidWorks If you are a current Dorel Employee or Temporary Employee and interested in this position, please contact your manager and Human Resources Representative to discuss the process and requirements of applying. .
Are you ready to grow with us?
Dorel Juvenile is the world's leading juvenile products company. Our well-known products and strong brands Cosco, Max-Cosi, Quinny and Tiny Love are complemented by regional brands and are available in more than 100 countries. We are proud to work with 7,000 highly driven professionals in 25 different countries. All of our talented employees share the same mission: to Care for Precious Life. We help families live carefree lives by providing them with juvenile products with the highest safety and comfort standards. Our frontrunner mentality matches our position as a global market leader. Being first means we forge our own path; we explore new ways to enhance our brands. We are continuously reinforcing our leading position and believe that team spirit, personal drive, and accountability can make a real difference in achieving sustainable growth. A vital element of our daily operations is the strong connection we maintain with our consumers. We engage with them wherever they are, so they will always benefit from our products and services, even in ways they did not expect.