Seamstress - Upholstery Seamstress
Foxboro MA
,
United States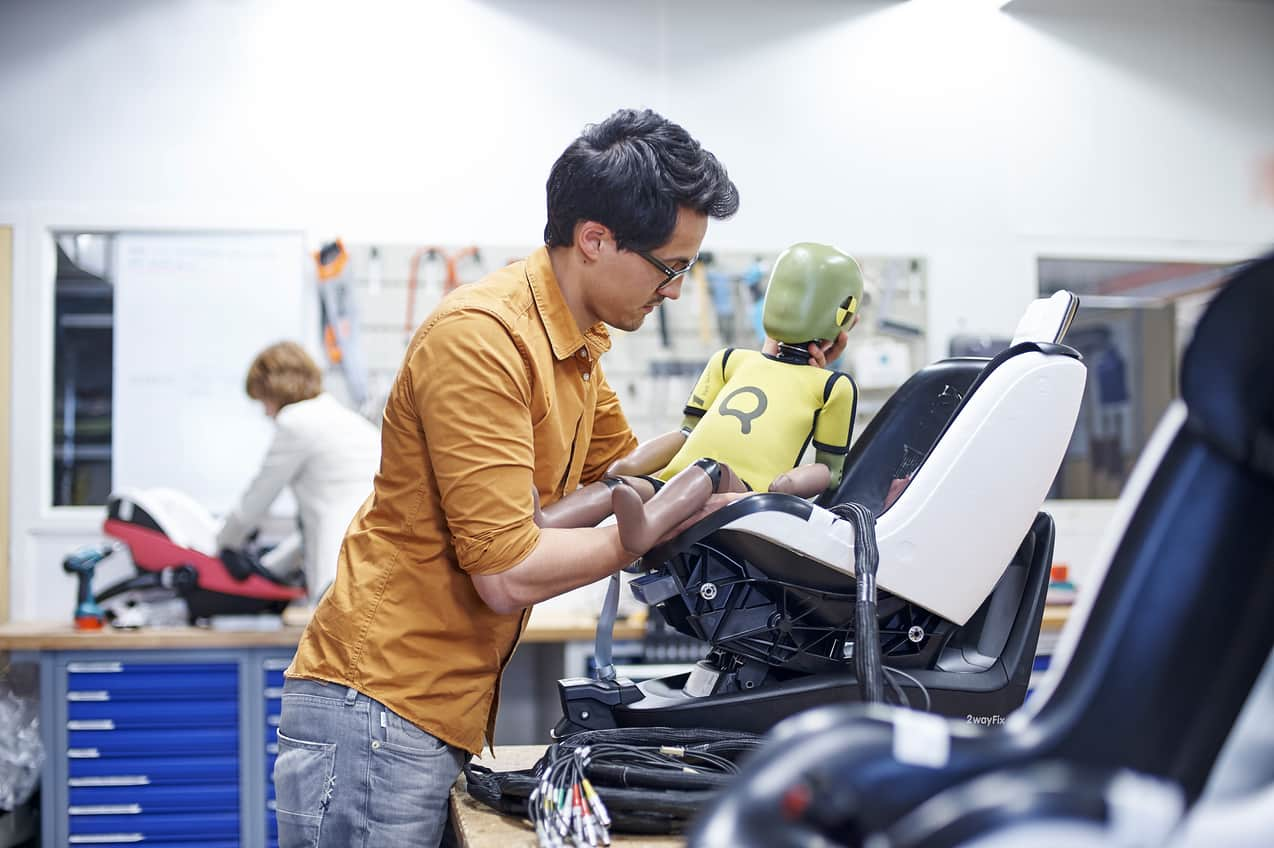 About us
As leaders in juvenile care, our role is to empower parents on their journey, through confidence. We help people bring safety and care to the most precious thing there is – life. We take the privilege of bringing care into the lives of others very seriously. We take pride in offering solutions that make the everyday, easier. This is why we are constantly innovating new ways to give parents more.
Your mission
The Seamstress will work under general supervision to fabricate samples of Juvenile Car seat covers, strollers, highchairs, simple soft toys, and travel bags.
Key responsibilities
• Work under general supervision to fabricate samples of Juvenile Car seat covers. Strollers, Highchairs, simple soft toys, and travel bags • Apply accessories such as snaps, zippers, etc. on finished samples • Occasionally work with Soft Goods Designers and Engineers on soft goods construction and fabrication methods for production • Review materials to identify issues in sample fabrication or production and other issues that may arise • Bring attention to the need for production/sample materials when in low supply • Distribute finished samples to supervisor or requestor • Inspect and maintain equipment • Perform other related duties as necessary such as climbing ladders, bending, stooping, and stretching while retrieving samples or materials
Your profile
• Have the ability, using precise measurements, to fabricate samples from fabric, vinyl, foam laminates and other materials using specified sewing equipment • Knowledge of sewing techniques and construction method. • Operational or Industrial knowledge of various sewing machines including, but not limited to, straight stitch, zig zag, and preprogrammed machine. • Operational knowledge of Heat presses, Embroidery machines, common hand, and power tool. • Have the ability to read and understand basic specs, interpret basic patterns and drawings, and work from detailed instructions from supervisor. • Have the ability to create preliminary patterns and assist the Patternmaker with details and necessary notes to finalize patterns for production us. • Can stand or sit for long periods of time • Can lift and move 30 lbs. • Have the ability multitask and think critically • Have good time management skills Education, Licenses, and/or Certification Requirements: • High School Diploma or Equivalent • 5+ years of experience in sewing, upholstery, fashion, or relevant field
Are you ready to grow with us?
Dorel Juvenile provides people the invaluable opportunity to make a difference. To work on leading brands together with talented people across the globe, and to keep growing both personally and professionally. Take the next step in your career and join our quest to improve the parenting journey for millions of families around the world.