Advanced Development Engineer
Columbus IN
,
United States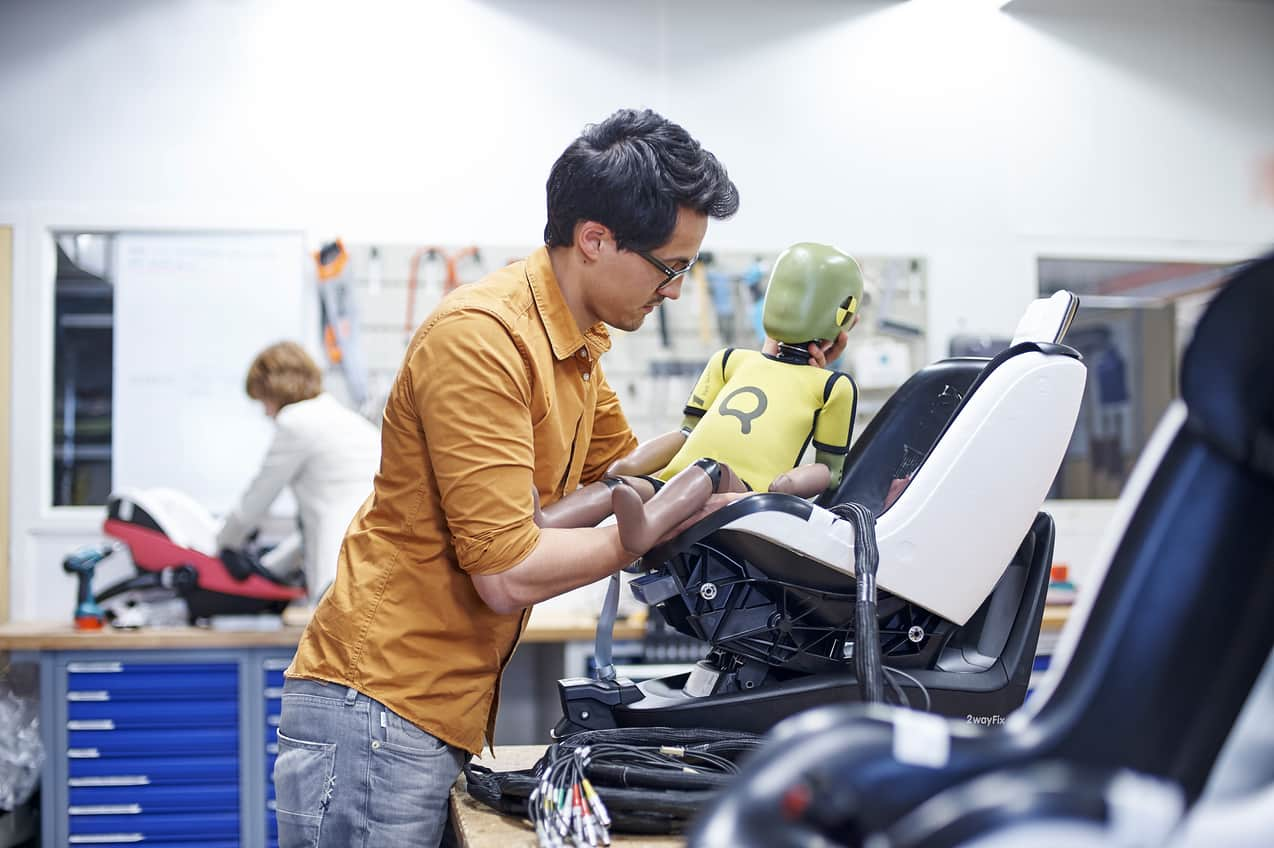 About us
Dorel Juvenile provides people the invaluable opportunity to make a difference. To work on leading brands together with talented people across the globe, and to keep growing both personally and professionally. Take the next step in your career and join our quest to improve the parenting journey for millions of families around the world.
Your mission
This position provides Dorel Juvenile Advanced Development (AD) Team support in managing and developing Advanced Products. The AD Engineer partners with the US AD Manager in both the strategic and operational aspects of the process to create new ideas and transform these new ideas into commercialization-ready products.
This position is responsible for Advanced Product Projects and will involve working with the Global Advanced Product team, Sales & Marketing team, Consumer Care team, internal product development teams, suppliers, retailers and third-party laboratories and service providers.
The position also involves creating innovative solutions to business processes, this position will have an opportunity to apply engineering and consumer use knowledge in Juvenile Products to assist in the development of strategy, upgrading/creating solutions and processes, and supporting ongoing operations for the larger global team. The Advanced Development Engineer will directly report to the Vice President – Global Quality and Advanced Development.
This role will be eligible for a hybrid (mix of on-site/remote) work schedule.
Key responsibilities
Apply knowledge of children products market trends to foresee evolution in the market and features/technologies for future implementation.
Work with customer support groups to identify areas to improve the usability of existing products and achieve a higher level of customer satisfaction.
Evaluate new technologies and assess its feasibility for incorporation into children's products.
Manage cross-functional projects of various sizes and scope.
Develop best-in-class processes, systems, and standard operating procedures as well as drive continual improvement.
Facilitate and participate in ideation events, promoting creative thinking and identification of innovative solutions.
Ensure that regulatory and internal risk reduction requirements are created and communicated for new product proposals and support other functions such as Marketing, Product Development, Sales, Customer Care, and Legal.
Assess the applicability of regulatory requirements to new product proposals.
Work with internal and external groups to translate new concept into a functional working model to demonstrate the viability of a new proposal to other teams within the organization.
Communicate technical requirements to technical and non-technical stakeholders.
Administrate relationships and agreements with external service agencies and suppliers.
Track progress and develop corrective actions to ensure on time delivery.
Additional duties as assigned                  
Your profile
Bachelor's degree in an engineering discipline is required (ME preferred)
3-5 years experience in a similar environment is highly preferred.
Must be able to think creatively and possess strong analytical and problem-solving skills
Basic knowledge of electronics.
Basic knowledge of computer programming or APP development.
Basic knowledge of theory of Finite Element Analysis.
Basic cost estimates.
Knowledge of Design of Experiments.
Must be able to handle basic hand tools
Strong attention to detail and excellent written and verbal communication skills
Must be able to use Microsoft suite of software (or equivalent)
Must be able to use CAD software (SolidWorks preferred)
Must also be comfortable learning web applications and proprietary software
Must be comfortable communicating with all levels of an organization
Are you ready to grow with us?
We are proud to work with 3400 highly driven professionals in 25 different countries. All of our talented employees share the same mission: to Care for Precious Life. We help families live carefree lives by providing them with juvenile products with the highest safety and comfort standards. Our frontrunner mentality matches our position as a global market leader. Being first means we forge our own path, we explore new ways to enhance our brands. We are continuously reinforcing our leading position and believe that team spirit, personal drive, and accountability can make a real difference in achieving sustainable growth. A vital element of our daily operations is the strong connection we maintain with our consumers. We engage with them wherever they are, so they will always benefit from our products and services, even in ways they did not expect.