Copywriter
Foxboro MA
,
United States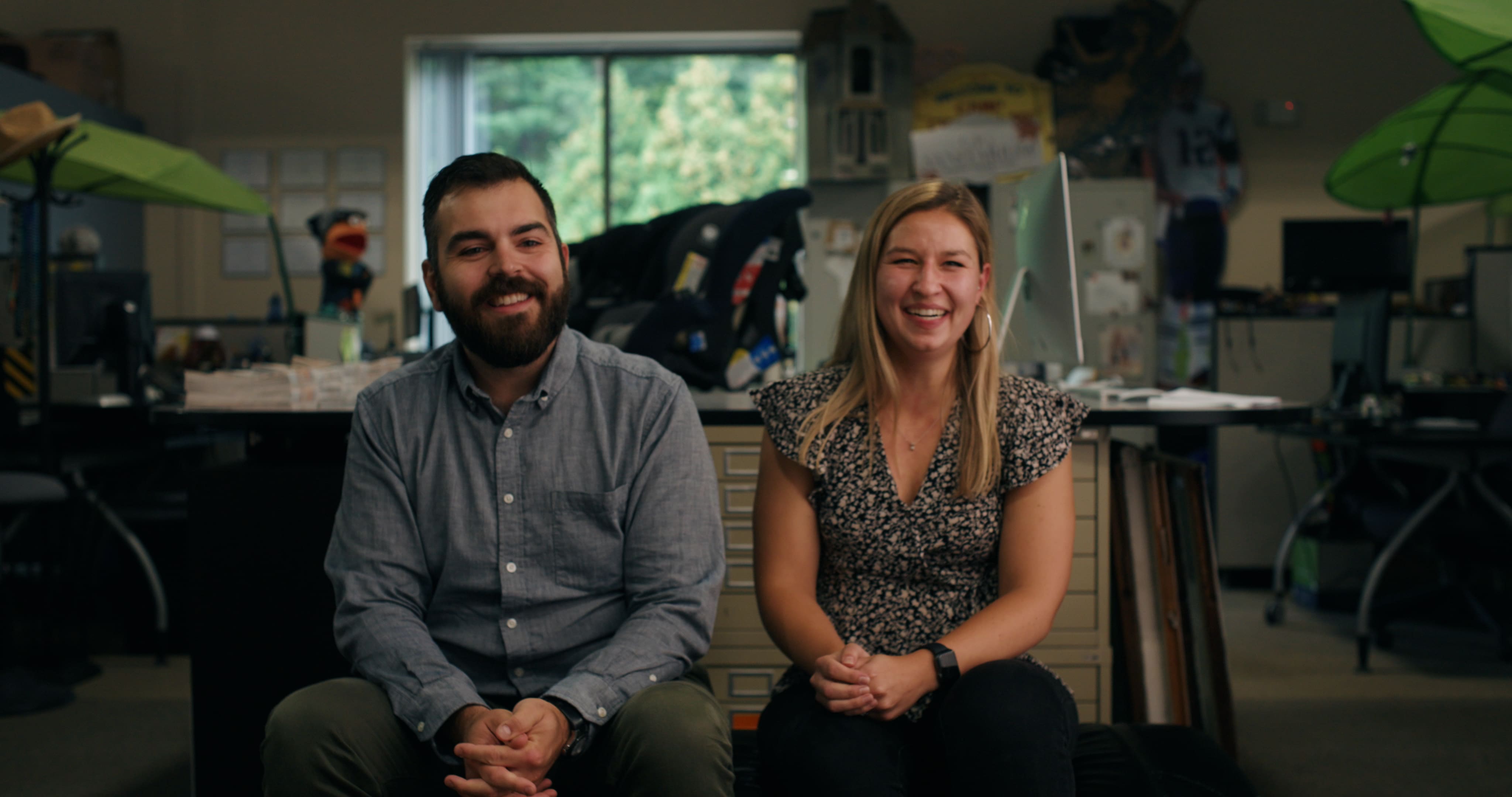 About us
Dorel Juvenile is the world's leading juvenile products company. Our products are available in more than 100 countries. All of our talented employees share the same mission: to Care for Precious Life. We help families live carefree lives by providing them with juvenile products that rank highest in consumer reviews. That's what sets our products apart; durable, helpful and caring.
Your mission
Dorel Juvenile is looking for an exceptional and detail-oriented Copywriter to join our expanding Creative team. The internal team develops innovative creative for every part of our business across a total of six brands including Maxi-Cosi, Tiny Love, Safety 1st, COSCO, Monbébé (our Walmart exclusive brand), and Disney® Baby. This means our in-house team juggles every project the company executes (web, print, product copy, packaging, installations, app, social, campaigns, and anything else that may come up). We're a group of diverse individuals (some with children, some with fur babies, some with both) who look to make the world of parenting and childcare a little easier for those who choose the Parenthood Path. We take ideas and transform them into concepts that help families laugh and learn while navigating the world with little ones. 
The Copywriter is a critical part of our team.  This person would work closely with other copywriters, graphic designers, Brand and Product Managers, our Managing Editor, and Director of Content to ensure we're delivering inspiring, persuasive, and impeccable copy across all our platforms (digital and physical).
You should be a curious individual who wants to learn and share knowledge. Being humble and hilarious are your superpowers. You work quickly and efficiently and excel at asking the right questions and choosing the right words to clearly, accurately (and often humorously), convey product information, product education as well as the Big Messages—you get that there are differences among these customer touchpoints, but understand they are equally important. You believe that speed is nothing without accuracy—and accuracy will win every time. You're super organized, adhere to deadlines, and can shift priorities as business dictates. As a valued member of our growing in-house Creative team, you'll help solidify the Dorel Juvenile family of brands as best in class at every price point.
Portfolio link or applicable writing samples required upon application. This position will report into the Director of Content and will work in the Foxborough, MA office (hybrid).

This role will be eligible for a hybrid (mix of on-site/remote) work schedule.
Key responsibilities
Using Creative briefs provided by internal partners, write engaging copy for all customer touchpoints including but not limited to: product copy, product naming, packaging, in-store displays and collateral, email, DTC web content, app copy, social media (organic and paid), print and digital advertising (video supers and scripts) and more
Learn, understand, and clearly convey the established brand voice for each of our six brands
Deliver creative copy that is on brief, on time, on brand, and effectively communicates the messages as outlined by Brand and Product Marketing, internal stakeholders, and Dorel's business objectives
Work cross-functionally to obtain any outstanding information with the customer always top-of-mind. You easily anticipate their needs and preemptively ask questions to fill in the blanks when needed.
Swiftly incorporate feedback, comments, and changes from stakeholders with a positive, solution-driven attitude
Work on multiple projects simultaneously, always practicing effective communication with cross-functional partners, team members and managers
Proofread creative assets to ensure consistency and accurate use of grammar, product descriptions, and on-brand copy style and voice prior to group reviews and production release
Additional duties as assigned
Your profile
Bachelor's Degree or equivalent applicable experience

2-4 years of relevant work experience specifically in the consumer goods or e-commerce space (working with a legal team is a plus), editorial/blogging, communications, social media, or a related field

Strong attention to detail in copywriting, storytelling, and proofreading; you appreciate a quirky sense of humor and understand when to show it versus when to cut it
Digital experience and a passion for combining your creative and organizational skills; a team player who is willing to jump in and help wherever needed
Prior experience writing product + email marketing copy, branded/campaign + editorial copy, and social copy across all relevant platforms (an understanding of SEO copywriting is a plus)
Someone who is smart, funny, super organized, collaborative and believes that work/life balance is something that's REAL and not just a catchphrase in a job description
Proven ability to develop and maintain effective work relationships with internal and external stakeholders
Can stay on top of their workload and be communicative about their time management
A passion for Teams calls! We're operating in a hybrid environment—you love that "Camera On" way of working and don't find 2-D a disadvantage, just another way of connecting with your peers

Exceptional writing and communication skills

Highly motivated and able to adapt to a fast-paced working environment
Work well independently as well as in a team setting
Advanced user of MS Office suite of products
Willingness to learn and adopt new tools (JIRA, Salsify, Ziflow)
Are you ready to grow with us?
The people behind our products and brands make Dorel an even stronger company. We are extending our leading market position and believe team spirit, personal drive and accountability can make a real difference in achieving sustainable growth. This is essential to our future. We invite you to grow with us!