Project Manager
Columbus IN
,
United States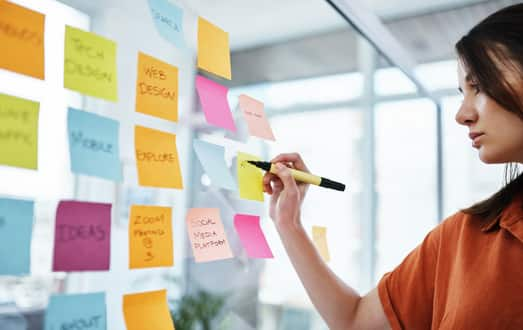 About us
Dorel Juvenile provides people the invaluable opportunity to make a difference. To work on leading brands together with talented people across the globe, and to keep growing both personally and professionally. Take the next step in your career and join our quest to improve the parenting journey for millions of families around the world.
Your mission
You will be responsible for supporting the successful delivery of the right product that drives our strategic direction and goals. As a member of our Global PMO you will be part of the unifying force that makes an impact at the Program, Portfolio and Process levels. You are not risk averse. You embrace it. You strive for excellence and are a motivated self-directed individual who has a passion for what you do. You lead others towards accountability and embrace an environment that's cutting edge and changing all in the name of improvement. You have an entrepreneurial mindset, with a bias for consumer-focused innovation and love to challenge and be challenged in how we think about and execute our development process. You have a pragmatic approach to the design and application of process. Appreciate innovation in tools, techniques and process as much as you do in products. Motivated to learn and grow your leadership skills.
Key responsibilities
Cross functional leadership is the backbone of what we do and is global in scope. As the cross functional leader of your project team you will drive accountability and enroll the team in the commitment to meet our business objectives. You are the champion of our unique process and ensure the proper execution of our development tools. You will partner with our product marketing teams to understand our strategic intent and work with our Program Managers to lead the tactical execution to maintain business scope. Utilizing Risk Management, you equip your team for known issues with potential parallel paths to allow them to address unknown risks in a way that does not impact our time to market and are able to communicate this effectively to senior/executive leadership.
Your profile
• Must have at least three years' experience in a project management role, managing projects from conceptualization through delivery, on time and on budget. • Two or more years in consumer products manufacturing as a project manager or in a product development related field preferred. • Bachelor's Degree in Engineering, Project Management, Marketing or Industrial Design. • Experience working with domestic and global (Europe and Asia) manufacturing. Experience working with globally distributed project teams. • Exceptional oral & written communication skills with an ability to elicit results from cross-functional teams. • Strong cross functional leadership experience in a matrix environment. • Expert in running efficient, effective meetings. • Proven exceptional program/project management experience across multiple timelines simultaneously. • PMP Certification, CSM or other Scrum experience is beneficial. • Working understanding of regulatory requirements for UL, FDA, FCC preferred.
Are you ready to grow with us?
Our frontrunner mentality matches our position as a global market leader. Being first means we forge our own path, we explore new ways to enhance our brands. We are continuously reinforcing our leading position and believe that team spirit, personal drive, and accountability can make a real difference in achieving sustainable growth. A vital element of our daily operations is the strong connection we maintain with our consumers.