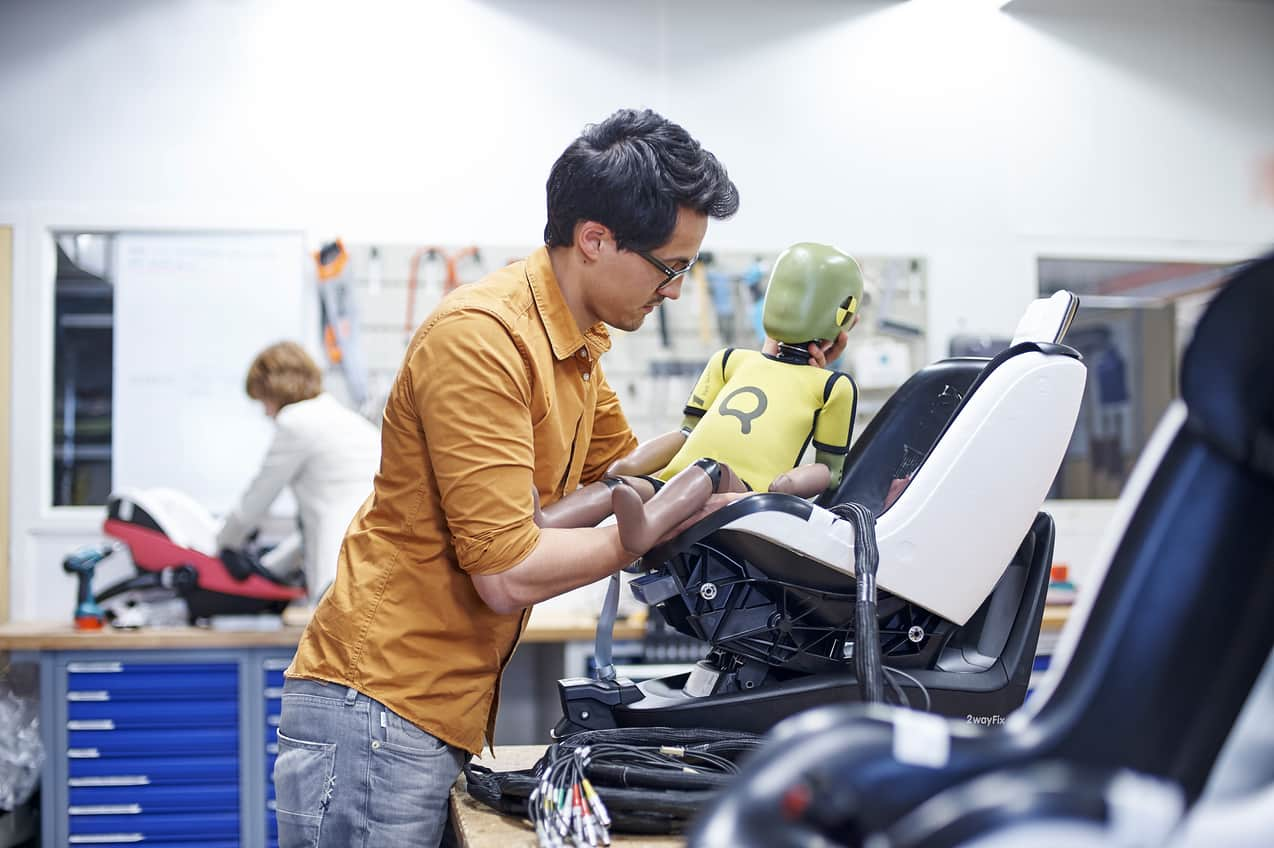 À propos de Dorel
Are you passionate about leading product development projects, ensuring new products are delivered on time and within specification and budget through the right processes? Do you want to be part of a team that leads our strategic product developments and innovations? To strengthen our Program Management team, we are looking for a Program Manager, responsible for complex new product development projects, ensuring consistency with company strategy, commitments and goals. As a Program Manager, you work with employees from different departments that are organized in project teams. This function is based in Cholet and reports to the EU Product Development Manager as part of the EU Products Team, combining Product Development and Marketing.
Vos missions
You will be responsible for preparing, organizing and implementing product development projects for home juvenile products that are combine function and esthetics in a perfect manner, ensuring delivery on time, within specifications and budget. The scope of the projects vary from Innovation, via New Product Development to existing product & process optimizations.
Vos responsabilités
• Manage the project portfolio based on Brand and Company requirements. • Structure the complex strategic projects and draft the associated plans and documents. • Define the role and the responsibilities of each participants in the projects to make optimum use of skills and capacities. • Bring a "helicopter" view to the people in the projects . • Lead the project teams, and monitor schedules, milestones, budgets and process. • Be the person in charge of the achievement of best profitability. • Ensure the proper use of project support tools. • Consolidate reporting of project activities and communicate relevant information to the partners in the monitoring committees. • In case of strategic choices during the project, develop clear options and scenarios. • Actively participate in the continuous improvement of project management within the organization. • Coordinate definition of new initiatives/projects in order to improve the profitability in terms of NPD (New Product Development) on the home product category.
Votre profil
• University degree in Engineering. • > 6 years of experience in managing NPD projects, ideally acquired in an international context and with consumer products. • Master project management tools. • Demonstrated leadership and charisma allowing you to convince and influence different stakeholders. • Able to have an helicopter view and to coordinate different competences of the organization towards common goals. • Excellent communication skills and a real team spirit. • Good general knowledge in Engineering. • Good presentation & influencing skills as well as good writing skills. • The international environment in which you operate requires a fluency in English. • The practice of remote management and the knowledge of Asian culture are a preference, as well as knowledge and practice of Agile project management.
Prêt à grandir avec nous ?
The people behind our products and brands make Dorel a strong company. We are extending our leading market position and believe that team spirit, personal drive, and accountability can make a real difference in achieving sustainable growth. This is essential to our future. We invite you to grow with us!