Associate Program Manager - Soft Goods
Foxboro MA
,
United States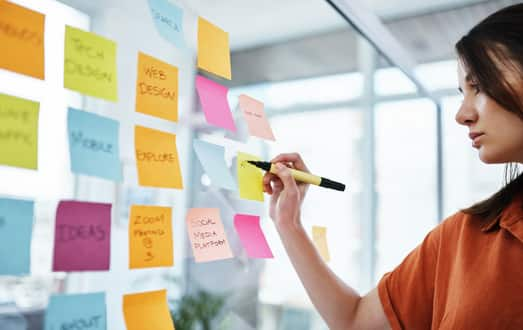 About us
Dorel Juvenile provides people the invaluable opportunity to make a difference. To work on leading brands together with talented people across the globe, and to keep growing both personally and professionally. Take the next step in your career and join our quest to improve the parenting journey for millions of families around the world
Your mission
The Associate Program Manager will be responsible for supporting the successful delivery of our Soft Goods, with the right product that drives our strategic direction and goals. As a member of our Global PMO you will be part of the unifying force that makes an impact at the Portfolio, Program, Project, and Process levels. Cross functional leadership is the backbone of what we do and is global in scope.
Key responsibilities
•    Working with global partners to keep cross-functional team coordinated and on schedule through shifting marketing priorities, and across low, medium and high-level projects. 
•    Coordinate samples of hard and soft goods for review between Fashion, Marketing, Product Development teams, throughout entire development process. 
•    Improve and maintain approval documentation and process. 
•    Work with global suppliers to ensure manufacturing is up to date with latest design specifications, and sample are delivered accurately and on time. 
•    Drive accountability and enroll the team in the commitment to meet our business objectives.  
•    Partner with our Program / Project Managers and our Marketing teams to understand our team strategy. 
•    Align dual source vendors on product quality and schedule. 
Your profile
•    Bachelor's Degree in Engineering, Project Management, Marketing or Industrial Design or related field.
•    1 to 3 year's experience in a project management role, managing projects from conceptualization through delivery, on time and on budget.
•    Experience in consumer products manufacturing in a project management capacity or product development related field preferred.
•    Exceptional oral & written communication skills with an ability to elicit results from cross-functional teams  
•    Able to run efficient, effective meetings.
•    You are not risk adverse. You strive for excellence and are a motivated, self-directed individual who has a passion for what you do.  
•    You can lead others towards accountability and embrace an environment that's changing, all in the name of improvement.  
•    You have an entrepreneurial mindset, with a bias for consumer-focused innovation and love to challenge and be challenged in how the teams think about and execute our development process.  
•    An understanding of fabric manufacturing and soft goods cut and sew processes would be advantageous.
Are you ready to grow with us?
Dorel Industries Inc. (TSX: DII.B, DII.A) is a global organization, operating two distinct businesses in juvenile products and home products. Dorel's strength lies in the diversity, innovation, and quality of its products as well as the superiority of its brands. Dorel Juvenile's powerfully branded products include global brands Maxi-Cosi and Tiny Love, complemented by regional brands such as Safety 1st, BebeConfort, Cosco, and Infanti. Dorel Home, with its comprehensive e-commerce platform, markets a wide assortment of domestically produced and imported furniture. Dorel has annual sales of US$1.7 billion and employs approximately 4,200 people in facilities located in twenty-two countries worldwide.