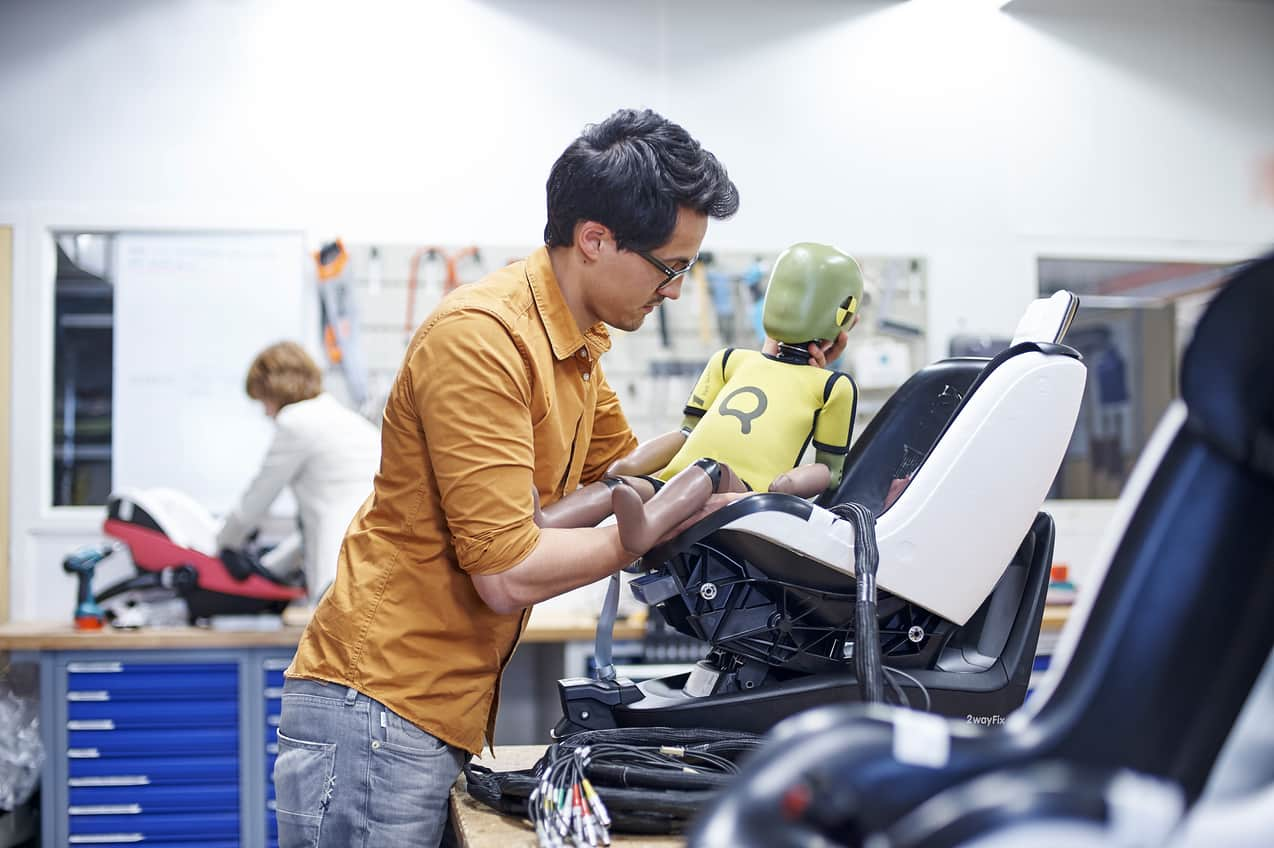 About us
Dorel Juvenile is the world's leading juvenile products company. Our products are available in more than 100 countries. We help families live carefree lives by providing them with juvenile products that rank highest in consumer reviews. That's what sets our products apart; durable, helpful and caring.
Your mission
To strengthen our Quality team on Portugal, we are currently looking for a Quality Engineer. In this position you will report to the Quality Manager. As Quality Engineer, your mission will be to guarantee our brands products standards.
Key responsibilities
You will have to: · On project phase, manage the process FMEA to avoid quality issue and define needs with Manufacturing teams. · Ensure the compliance of internal processes and requirements, also define new ones when needed. · Monitoring internal Quality KPI. · Management of production quality team (textile & assembly). · Prepare Quality technical documentation to support the production. · Ensure the resolution of non-conformities & continuous improvements on running products. · Define the right random controls / process audits to secure the conformity of our products.
Your profile
You will have the following profile: · Graduate, preferably in Quality or Production engineering degree. · Work experience (at least 3 year) in quality department in the automotive or industry sector. · Good Knowledge of ISO 9001. · Good knowledge of quality production tools such as Control chart, FMEA, 8D, etc. · Advanced level of English, French is a plus. · Advanced user of MS Office applications. · Ability to work effectively as part of a multi-disciplinary and multi-cultural teams. · Strong interpersonal and excellent collaborative problem solving skills. · Ability to take decision. · Ability to plan, organize and prioritize multiple complex assignments. · Ability to interact with all levels within the organization and have frequent external contacts.
Are you ready to grow with us?
The people behind our products and brands make Dorel Juvenile an even stronger company. We are extending our leading market position and believe team spirit, personal drive, and accountability can make a real difference in achieving sustainable growth. This is essential to our future. We invite you to grow with us! We currently employ 2700 workers, in more than 30 locations, Dorel Juvenile's powerfully branded products include global brands Maxi-Cosi and Tiny Love, complemented by regional brands such as Safety 1st, BebeConfort, Cosco and Infanti. Do you want to be part of the growth of the next generation? Dorel needs your contribution! Send your resume in English. *Only the candidates with the pretended profile, will be contacted in two weeks' time.