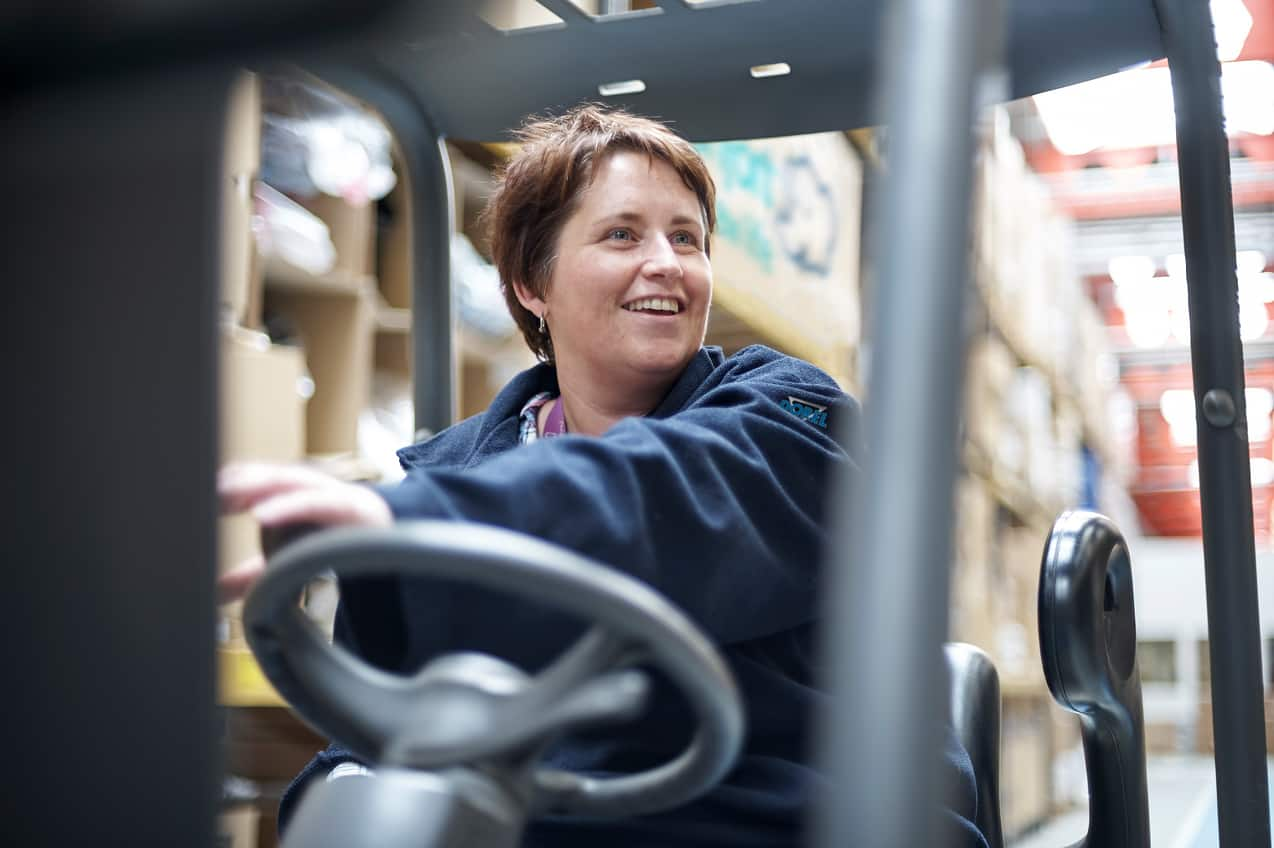 Your mission
We have an opportunity for you to work for the world's biggest juvenile goods manufacturer with popular brands like Maxi-Cosi, Tiny Love, Bebeconfort and Safety 1st. As our Demand specialist Team Leader at Dorel Juvenile, you will have a big impact on our companies' performance. You will report to the European Demand manager into the Supply chain department and will be responsible for developing the demand management best practices within the team, to improve our delivery performance. As you are based either from Helmond (the Netherlands) or Cholet (France), part of your team must be managed from a distance.
Key responsibilities
You and your team are the key contact for given markets and/or specific brands and as such, you manage the demand according to product availability. As the point of contact of the Supply chain for all departments in Dorel (KAMs, Customer Service, Quality, Marketing) you are responsible for:
Developing your European team (based in the UK, Germany, Portugal and France) of demand specialists with deployment of best practices.
Process improvement: you are the supply chain POC for all topics that may improve our service to our customer, put into place all tools, reports that allow you and your team to pilot the activity. You point out the behaviors that might disrupt our supply chain and put an action plan into place to solve them.
Managing the demand for a given market or model or specific brand:

Analyze availability and secure important deals (such as promos, Black Fridays).
Anticipate shortages and solve them in close collaboration with supply partners.
Manage the orderbook entry and make sure markets are served properly.
If quality issues occur, you are the only point of contact to analyze, coordinate priorities and communicate to all stakeholders.

Proposing offers/promotions on sales requests: building the offer, push excess & obsolete, answer all sales requests about availability of products.
Managing new product introductions:

Make sure launch plan priorities are executed.
Do regular follow up on the situation and communicate regularly to all stakeholders.

Pushing overstocks.
Improving the Availability & Delivery Performance:

Make sure KPI are analyzed.
Define action plans and all necessary actions to improve our service.
Your profile
You have a bachelor's diploma in a Business, Financial or Logistical School and several years of relevant experience.
You are service driven and like to search for the best solutions in close collaboration with other members of the supply chain and other departments in a European environment.
Your strong personality and effective communication skills are key elements for clear communication with sales.
You can analyze issues quickly and take the best decisions to solve them with your team.
Being dynamic and reactive you like to find the best availability of products, having a good balance between service given to your market and stock constraints.
You like to challenge and question your contacts to make sure what you are validating in term of demand makes sense for the market and meets the organization requirements.
As a good team leader, you like to help your team to develop their skills.
Excel has no secrets for you. Knowing nSkep Procurement Planning or another APS is a plus as well as knowledge from M3 and BI.
Your English is fluent and is a must have. Any other language is a plus.
What we offer
A at market level salary based on your experience and knowledge, with room to grow.
This is a position for 32 to 40 hours per week, depending on your preferences.
You will first receive an annual contract with a probation time of one month.
You are eligible for a 13th month every year.
The option to work hybrid up to 3 days, with 2 joint office days.
The annual leave entitlements consist of 28 vacation days in the case of full-time employment.
Extensive retirement plan.
Other terms include travel expenses, use of a laptop, option to purchase extra holiday hours, Bicycle Plan and collective health insurance.
Besides work there is time for fun such as team outings.
N.B. This position is eligible for our internal 'Refer a Friend' policy. Please ask your HR Manager for the terms that apply.
We offer an opportunity to leave your mark and enable you to grow together with the company. There is a lot of room for your own input and ideas. You will work in a Pan-European environment with a truly professional and exciting team. Are you ready to grow with us?
About Dorel Juvenile
Dorel Juvenile is the world's leading juvenile products company. Our well-known products and strong brands Max-Cosi and Tiny Love are complemented by regional brands and are available in more than 100 countries.
We are proud to work with 2.700 highly driven professionals in 25 different countries. All our talented employees share the same mission: to Care for Precious Life. We help families live carefree lives by providing them with juvenile products with the highest safety and comfort standards.
Our frontrunner mentality matches our position as a global market leader. Being first means we forge our own path; we explore new ways to enhance our brands. We are continuously reinforcing our leading position and believe that team spirit, personal drive, and accountability can make a real difference in achieving sustainable growth. A vital element of our daily operations is the strong connection we maintain with our consumers. We engage with them wherever they are, so they will always benefit from our products and services, even in ways they did not expect.