Account manager
BorehamwoodHertfordshire
,
Ireland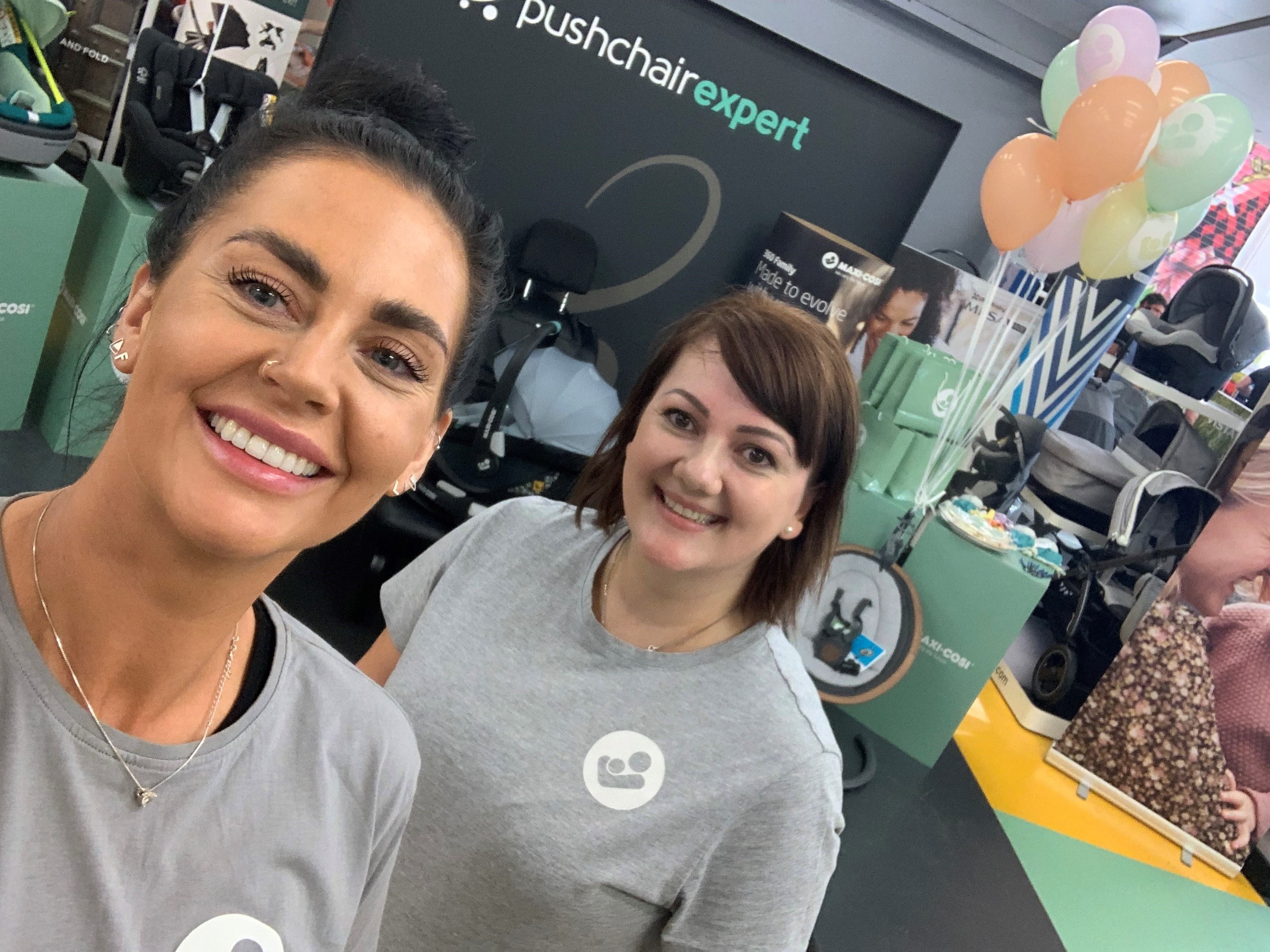 Your Mission
Want to be part of one of the most beautiful brands in the world? Directly or indirectly - everyone will encounter our products at some point! As our (senior) Account Manager in Ireland (North and South), it is your mission to grow sales and penetration of Dorel Juvenile brands (Maxi-Cosi, Bebeconfort and Tiny Love) in Ireland. Taking care of our retailers as well as our consumers.
Every day you are on the move to customers, where you maintain close contact. You are responsible for all product training, demonstrations and (visual) merchandising and presenting the product range at our strategic and Accounts in the various shops we work with. You check how products are displayed, take photos, and make sure the collection is complete. We have set a strong base of – mainly boutique – shops in Ireland, still there is lots of room to grow our business. Since this is a stand-alone position in Ireland, you will be well integrated in the UK sales team. They will support you with forecasting, budgeting, and a back office.
Key responsibilities
With your entrepreneurial mindset, you are responsible to strengthen our position in Ireland for Dorel. Roll up your sleeves and execute account management in an environment that is super dynamic. You focus on:
Sales strategy: Improve qualitative distribution and expand distribution of the total Dorel Juvenile product assortment within the national accounts, in such a way that sales targets are achieved.
Analysis and reporting: Analyzing and reporting the sales results, in such a way that it is possible to correct or change the (sales) targets on time for realization.
Synergy: Working closely together with the Operational Marketing, Retailer Care, and After-Sales departments, in such a way as to insure optimal customer relationships.
Relationship Management: Ensuring a great and professional relationship with customers, in such a way that customers are and will remain satisfied with Dorel Juvenile. Supporting the team at trade and consumer shows in the UK area.
There is a possibility for one of our Mass Market accounts to be handled by you as well if you are up for the challenge.
A strong sense of accountability and working autonomously is needed. In this position you are based out of your home office, preferably in the Dublin area, and you report directly to Nicola Bird, Sales Manager.
Your Profile
Higher education working and thinking level.
Several years' relevant experience, preferably in a brand driven, B2C (retail) environment working with independent retailers and premium goods.
Native Irish and excellent working knowledge of English, with strong communication skills
Proven ability to build up good commercial advisory relationships. Sales based on confidence and service, not so much on pricing.
You are excited about travelling both within Ireland as well as to the UK sales team based in Borehamwood.
Able to manage time and responsibilities efficiently and effectively to meet targets and deadlines. Focused on content, execution, and result.
Team player, yet able to work independently. Not afraid to act quickly.
You are eager to learn and like to think along about new insights, solutions, or advice.
What we offer
This is a fulltime position.
A market level salary based on your experience and knowledge, with room to grow.
Performance based bonus of 20% maximum of your annual salary.
Since you will be on the road a lot, we will provide you with a car allowance.
The annual leave entitlements consist of 25 vacation days in the case of full-time employment.
N.B. This position is eligible for our internal 'Refer a Friend' policy. Please ask your HR Manager for the terms that apply.
We offer an entrepreneurial Account Manager in Ireland with lots of responsibility in which you are the go-to person for our Irish Customers. You are an important part of pushing our European organization to the next step. You will work closely together with both our marketing and trade marketing departments as well as with the rest of our Sales team in Borehamwood. Since you will be solely responsible for our Ireland market, there is lots of room to grow and for your own ideas, allowing you to truly leave your mark on the way we conduct business in this market. Are you ready to grow with us?
About Dorel
Dorel Juvenile is the world's leading juvenile products company. Our well-known products and strong brands Max-Cosi and Tiny Love are complemented by regional brands and are available in more than 100 countries.
We are proud to work with 2.700 highly driven professionals in 25 different countries. All our talented employees share the same mission: to Care for Precious Life. We help families live carefree lives by providing them with juvenile products with the highest safety and comfort standards.
Our frontrunner mentality matches our position as a global market leader. Being first means we forge our own path; we explore new ways to enhance our brands. We are continuously reinforcing our leading position and believe that team spirit, personal drive, and accountability can make a real difference in achieving sustainable growth. A vital element of our daily operations is the strong connection we maintain with our consumers. We engage with them wherever they are, so they will always benefit from our products and services, even in ways they did not expect.