Transport and customs coordinator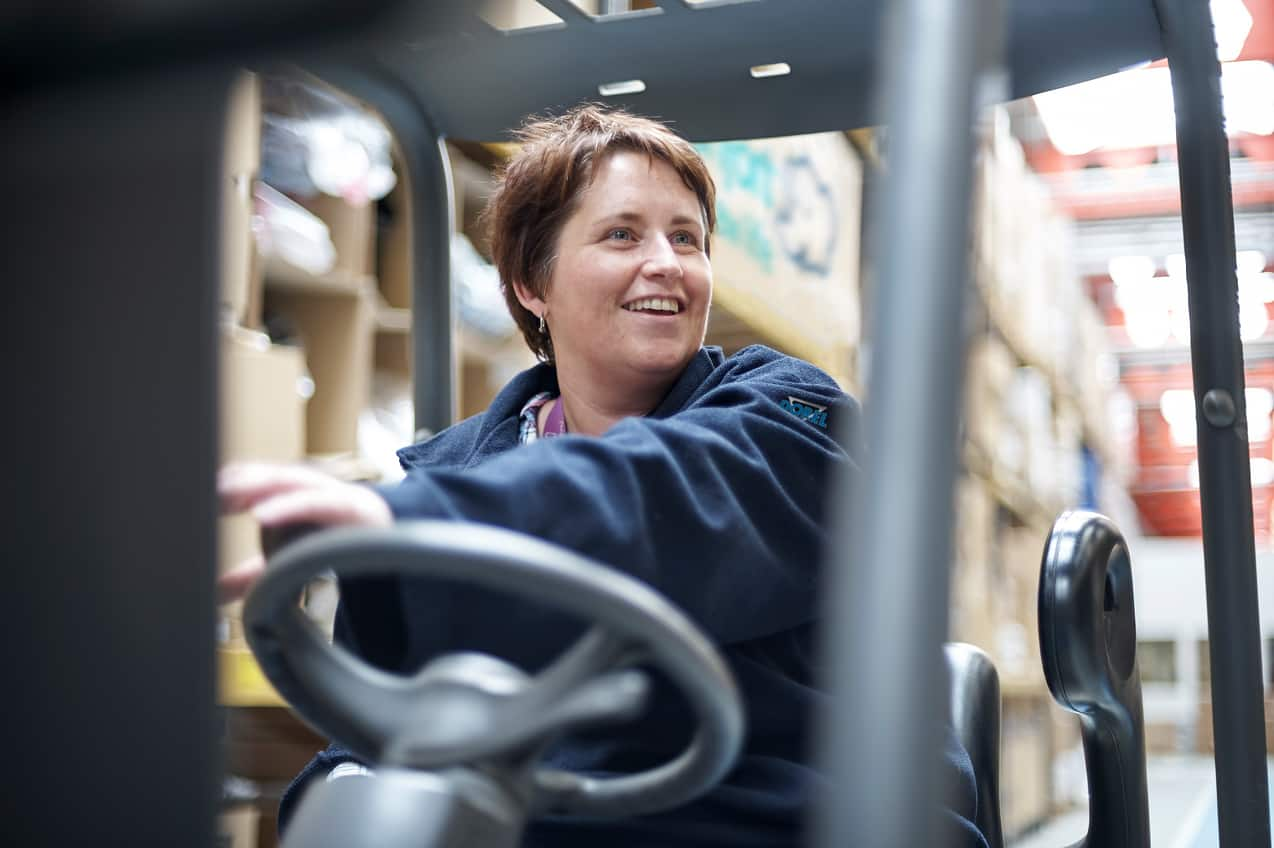 Your mission
We have an opportunity for you to work for the world's biggest juvenile goods manufacturer with popular brands like Maxi-Cosi, Tiny Love, BebeConfort and Safety 1st.  As a Transport and Customs Coordinator at Dorel Juvenile, you will have a big impact on our companies' performance. Therefore, we would like to add a knowledgeable and proactive Coordinator to our team with extensive experience in transport planning, negotiations and leading a diverse team of enthusiastic colleagues.
At our NL site in Helmond, our activities are spread out over two warehouses (together 34,000 m2), where 52 (excl. flex) enthusiastic logistics colleagues work on the international physical goods flow of our Maxi Cosi and other juvenile products. As Transport and Customs Coordinator, you are part of our Dutch Warehouse team that is based in our European head office in Helmond. It's an energetic and ambitious team. You will be responsible for all activities around transport planning, shipping, optimization, customs, transport negotiations, and budget control. Your goal is to optimize our transport agreements and planning to provide optimal service to our customers. You will be part of the Warehouse Management Team and report directly to the Warehouse Manager.

Please note that this vacancy is for a locally hired position. Candidates must have current legal authorization to work in the Netherlands! Dorel will not attempt to obtain immigration and labor sponsorship for any applicants.
Key responsibilities
Your mission is to ensure optimal logistical administration, cover the daily transport capacity and planning, optimize the agreements made with our partners and have a strong grasp of our budgets. You will be the connecting factor between the different departments within our organization and are not afraid to identify and tackle operational pain points because you know how to optimize processes where necessary. Thanks to your capacity to anticipate proactively, you ensure that the internal goods flow reaches its definite location on time. On the people management side, you are expected to guide, inspire, motivate, and stimulate your team to deliver the best possible results. 
You deliver an important contribution to the further professionalization of the department and organization, continually work on the improvement of processes and the activities of the department.
You hold daily work briefings with your team and are also responsible for the performance evaluation discussions (official and in-between) of the people of your department. You give the correct directions and support to your team, so that the desired quality level is achieved.
You ensure streamlining and quality control of the goods processing flow, in alignment with stakeholder departments.
You set the right priorities to allow the logistical administrative processes to function optimally.
You have frequent meetings with carriers and uphold and support our transport policy.
You take initiatives and take the wishes of internal and external customers into account.
Your profile
A few years of relevant experience in an international logistics environment in a similar position.
Experience in managing a small team and ready to make a step to a larger scope.
Fluent Dutch and excellent command of the English language is a must.
You have proven experience with a WMS (warehouse management system.
You possess a hands-on mentality with a focus on efficiency.
What we offer
A salary (45-58K) based on your experience and knowledge, with room to grow.
This is a position for 40 hours per week.
You will first receive an annual contract with a probation time of one month.
You are eligible for a 13th month every year.
The annual leave entitlements consist of 28 vacation days in the case of full-time employment.
Extensive retirement plan.
Other terms include travel expenses, use of a laptop and telephone if required, option to purchase extra holiday hours, Bicycle Plan and collective health insurance.
Besides work there is time for fun such as team outings.

NB:This position is eligible for our internal 'Refer a Friend' policy. Please ask your HR manager about the conditions.

We offer a dynamic and international logistics environment that is in the process of changing. So, if you have always wanted the chance to impact a logistics department and really make a difference, then this is a great opportunity! Over time, there will be lots of room to deepen your knowledge and grow your responsibilities as a manager. Are you ready to grow with us?
About Dorel Juvenile
Dorel Juvenile is the world's leading juvenile products company. Our well-known products and strong brands Max-Cosi and Tiny Love are complemented by regional brands and are available in more than 100 countries.
We are proud to work with 2.700 highly driven professionals in 25 different countries. All our talented employees share the same mission: to Care for Precious Life. We help families live carefree lives by providing them with juvenile products with the highest safety and comfort standards.
Our frontrunner mentality matches our position as a global market leader. Being first means we forge our own path; we explore new ways to enhance our brands. We are continuously reinforcing our leading position and believe that team spirit, personal drive, and accountability can make a real difference in achieving sustainable growth. A vital element of our daily operations is the strong connection we maintain with our consumers. We engage with them wherever they are, so they will always benefit from our products and services, even in ways they did not expect.