Product Development Engineer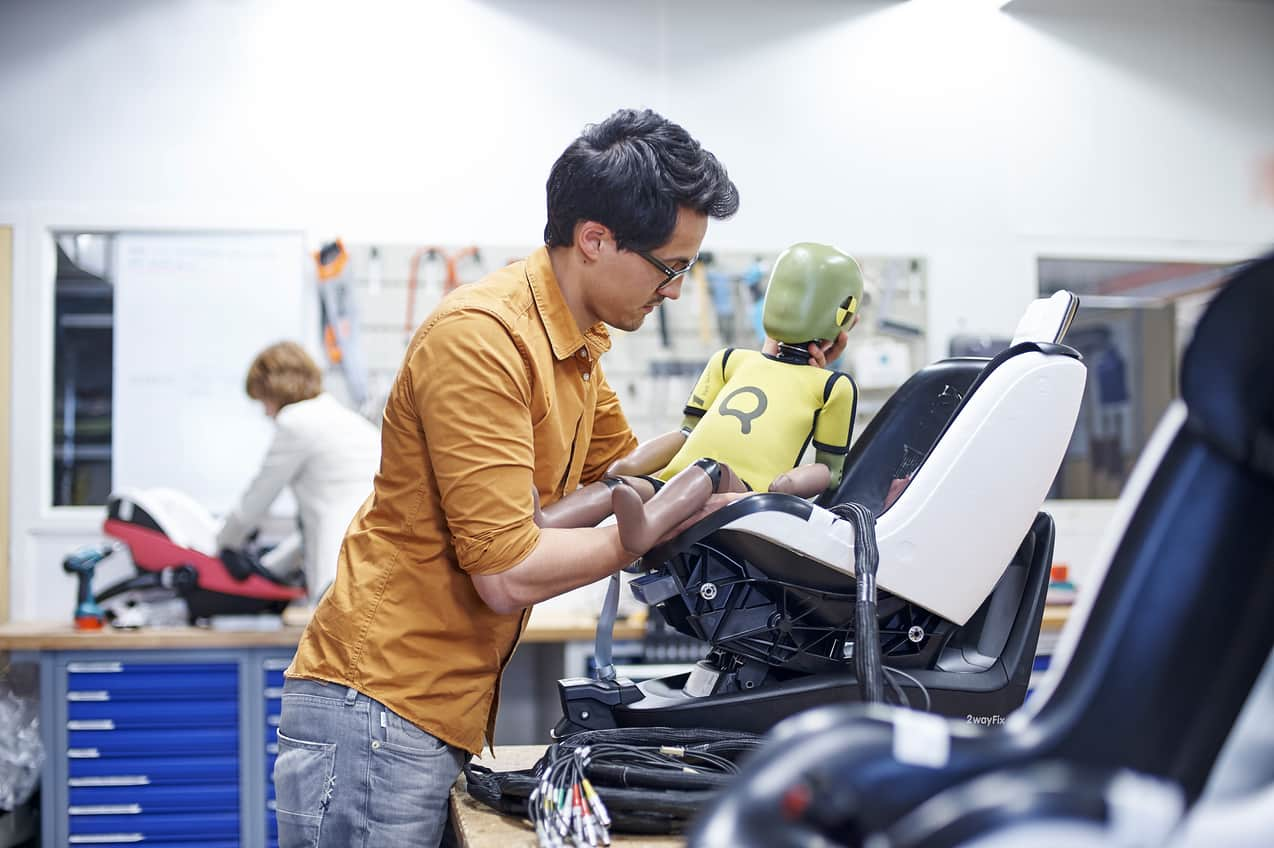 About us
We protect babies and young children by developing world class child restraint systems. 
Globally we are the leading multi-billion-dollar supplier of juvenile infant products.  In Australia, we are a leading supplier of child restraint systems and nursery products.
If you passionate about developing products with a purpose – This is a role where you can really make a difference.
If this resonates with you, please read on!
Your mission
Reporting to the CRS Product Manager, you will be responsible for contributing to our CRS product development initiatives to drive operational excellence to deliver against key project deliverables. by assisting and providing technical support and input by understanding AS/NZ 1754 and applying the Standard to assessments and development of new products.  You will be able to communicate effectively at all levels, particularly with suppliers and manufacturing partners in China.
Experience with detailed mechanical design, using SolidWorks, for a wide range of production fabrication processes to optimise performance and cost.  Part and assembly design, from concept to detail design to manufacturing introduction.
Key responsibilities
Key Duties and Responsibilities 
Provide technical input for new development, from design through to final product
Develop innovative solutions and recommend modifications following product risk assessments and test results
Liaise with suppliers to source and provide initial quotes for CRS new product components
Conduct product risk assessments to determine and ensure that proposed products comply with the AS/NZS 1754 Standard
Recommend modifications following product risk assessments and test results
Assess products and propose/implement cost-effective modifications to help improve product safety, reliability, production and manufacturing efficiencies
Provide technical support in the compiling/verification of technical documentation within the business
Conduct and report on product testing carried out in-house
Co-ordinate external product testing as required
Manage testing/development costs within allocated budgets
Compile documentation required for Standards compliance submissions
Liaise with QC/QA to review quality concerns
Compile technical information required for product specifications for new products. Ensure all products sold and in development meet relevant standards
Your profile
Ideally you will have the following skills:
Demonstrated successful experience in mechanical engineering within a product design and manufacturing environment
3 -5 years mechanical engineering experience
Proficiency in CAD modelling, Solidworks experience highly valued but not required
Strong analysis skills
Experience bringing a product or assembly through its entire lifecycle from initial concept through to production manufacturing
Experience with product and process validation
Detail oriented personality with solid documentation and reporting skills
Bachelor's Degree in Mechanical Engineering, Mechatronics, Manufacturing, or related field
Understanding of tooling techniques and plastics manufacturing processes, i.e., blow/injection moulding
Ability to understand and interpret Standards
Excellent verbal and written communication skills
Are you ready to grow with us?
This role is primarily office based in Sunshine West (Melbourne, Victoria) with some domestic travel.  Evening and weekend work sometimes necessary to  attend product launches and exhibitions.  
In return for your dedication and hard work we will provide you personal growth, career development opportunities and a fantastic work environment.
This role offers an abundance of versatility, direction and freedom to succeed. You will be working with a vibrant and forward thinking team with a company passion that cannot be rivalled.
If this sounds like you, please send your CV to HR: rasha.elhaje@dorel.com.au