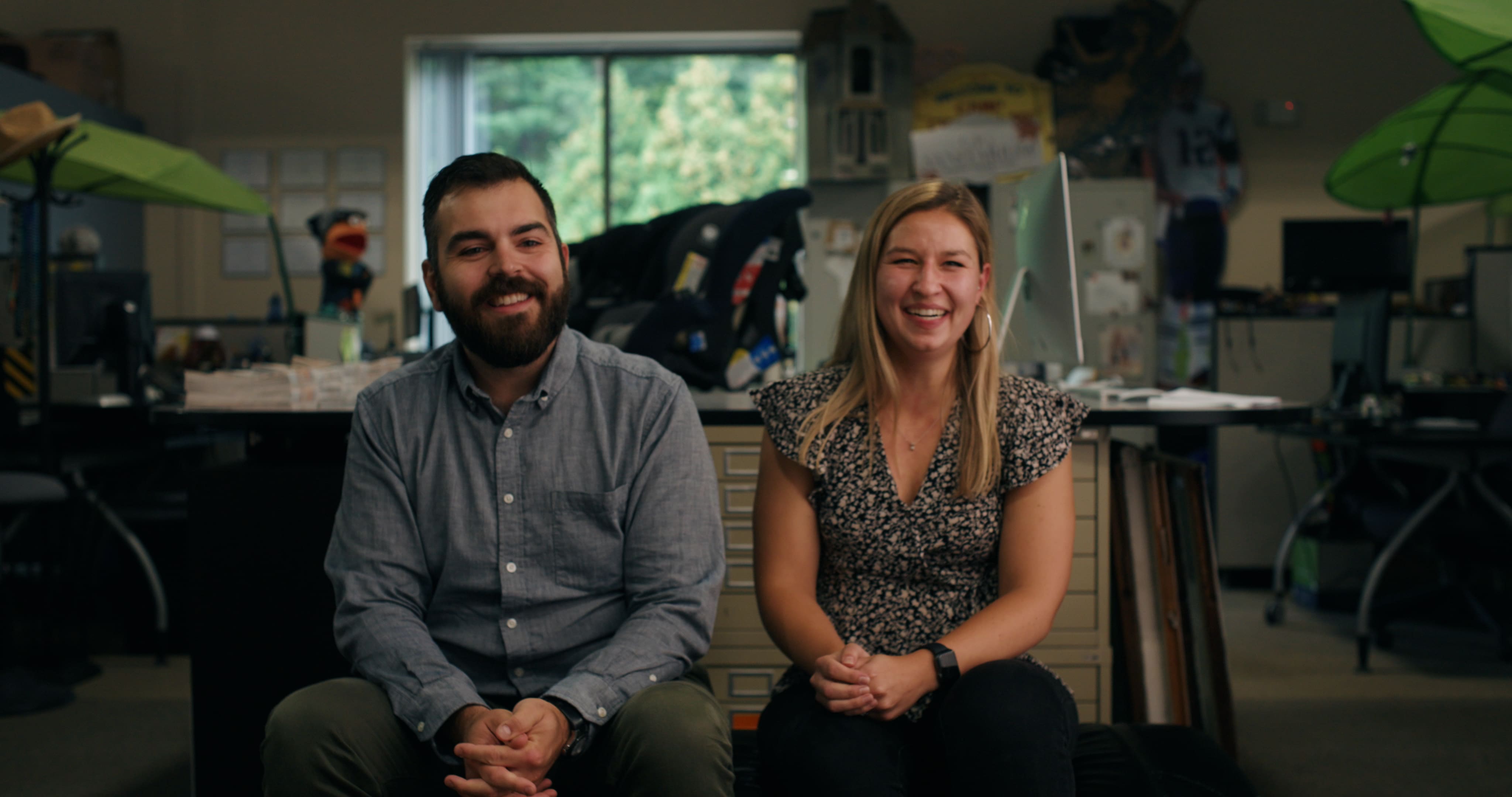 Your mission
As a graphic designer within the Art Direction Team you are a brand guardian, meaning you understand the brand DNA of each of our A-brands and can visually translate them into marketing materials.
Key responsibilities
You will join an ambitious and driven global brand team in Helmond and will have the opportunity to work in a fast paced, creative environment for some of the world's largest brands in the juvenile industry (Maxi-Cosi®, Bébé Confort® and Tiny Love™). The Art Direction team consist of 7 creative minds: Art Director Team lead, Senior Art Director specialist, Junior Creative Specialist, CMF designer, Senior Graphic Designer, Graphic Designer and YOU!

You will cooperate with both the creative team as well as marketing on a variety of projects, including new product launches, social media, packaging, POS-materials, video & 3D visualization. You will work closely with departments to deliver both printed and digital graphic work across a spectrum of different applications, in a timely and cost-effective manner. Next to this you will plan all daily incoming briefing request for the graphic design team.
Tasks                                                
Design & develop artworks for all Dorel Juvenile brands in accordance to brand guidelines
Align digital & print artwork with the department who requested it
Support in planning our daily incoming briefings from different department
Online - Web, Digital & 3D
Design animated web banners and create landing pages internally or for external customers
Skill in video editing and animation for online purposes (eCommerce and Social Media)
Design different types of media for use on social media
Design artworks required for e-Catalogues and Apps
Digital design knowledge like UX design
Offline - Print
Produce artworks for POS and exhibitions
Develop packaging
Adverts and posters for magazines and catalogues
Artworks for trade catalogues, consumer magazines
Your profile
What we need
In depth knowledge of InDesign, Illustrator, Photoshop, After Effects & Cinema 4D.
Digital first mindset
You are creative, with exceptional attention to detail.
You are comfortable picking up a brief from visual concept stages
Ability to drive projects working independently
Good communication skills; in English to be able to communicate with the team & organization
Strong organizational skills, able to prioritize and meet strict deadlines.
Are you ready to grow with us?
We offer a Global Graphic Designer role in the Netherlands with lots of responsibility in which you create your own assets and visuals from A to Z.  You are an important part of pushing our Global artworks and visuals to the next step.
You work in an international environment with an international team. We offer good working conditions including Home-office.
Dorel Juvenile is the world's leading juvenile products company. Our well-known products and strong brands Max-Cosi, Quinny, Bébé Confort and Tiny Love are complemented by regional brands and are available in more than 100 countries.
We are proud to work with 3,000 highly driven professionals in 25 different countries. All our talented employees share the same mission: to Care for Precious Life. We help families live carefree lives by providing them with juvenile products with the highest safety and comfort standards.
Our frontrunner mentality matches our position as a global market leader. Being first means we forge our own path; we explore new ways to enhance our brands. We are continuously reinforcing our leading position and believe that team spirit, personal drive, and accountability can make a real difference in achieving sustainable growth. A vital element of our daily operations is the strong connection we maintain with our consumers. We engage with them wherever they are, so they will always benefit from our products and services, even in ways they did not expect.