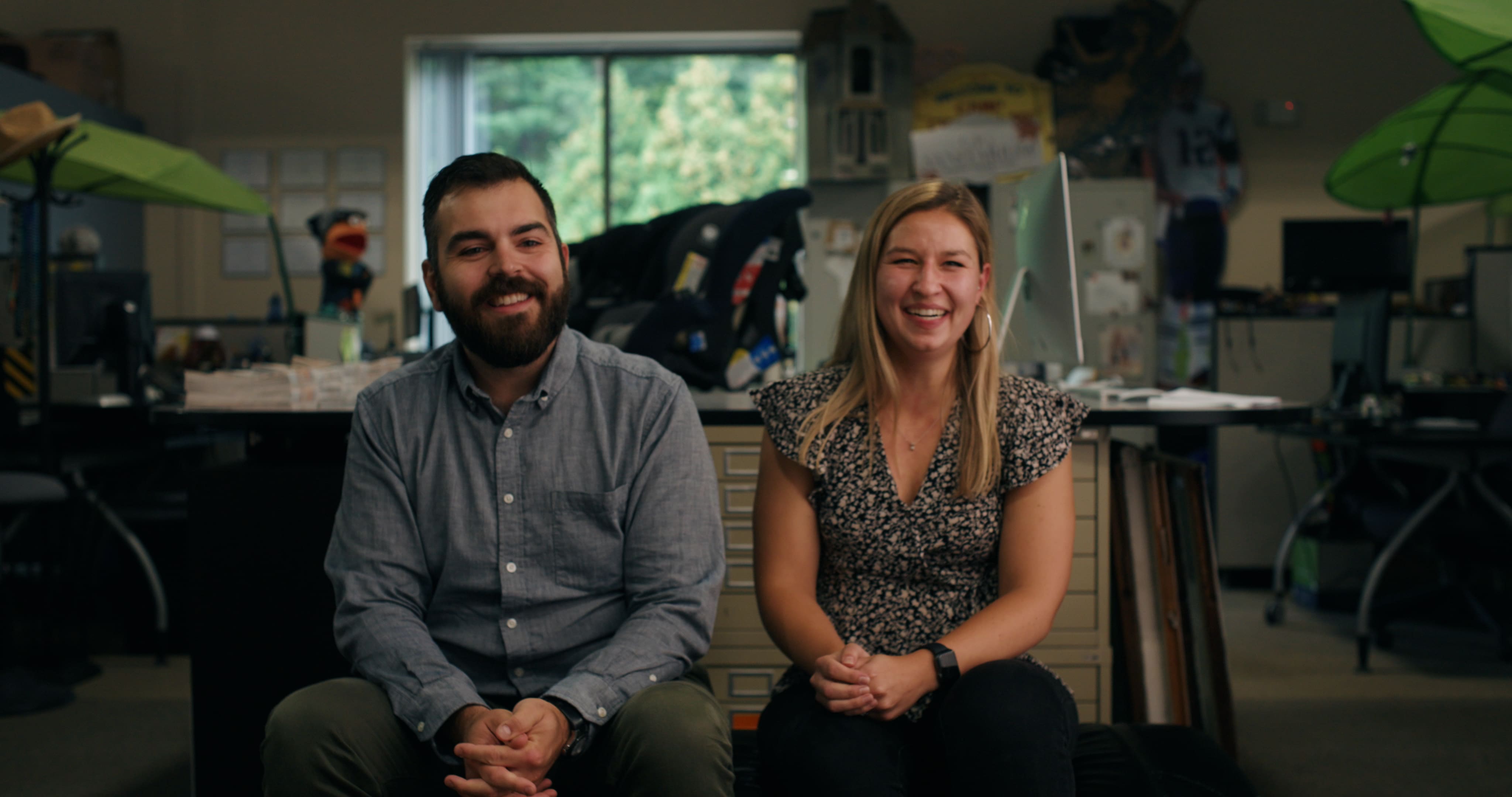 Your mission
As a graphic designer at Dorel Juvenile you are a brand guardian, meaning you understand the brand DNA of each of our A-brands and can visually translate them into marketing materials. We are building an ambitious creative team in our EU headquarters in Helmond and you will have the opportunity to work in a fast paced, creative environment for some of the world's largest brands in the juvenile industry (Maxi-Cosi®, BebeConfort®, Tiny Love™, BabyArt and Safety 1st®).
Key responsibilities
Within the company you will cooperate with both the creative team as well as marketing on a variety of projects, including new product launches, social media, packaging, POS-materials and presentations. You will work closely with both internal and external departments to deliver both printed and digital graphic work across a spectrum of different applications, including new product launches and web design, in a timely and cost-effective manner. As we are building a new team, we are looking for talent that can have both specialized skills in the creative field, in either off- or online, and talent with broader experience in the creative space.   
Main responsibilities:                                                 
Design, develop and implement artworks for all Dorel Juvenile brands in accordance to brand guidelines;
Work closely with internal marketing colleagues as well as external Customers, External Agencies, Art services and Printers to develop graphical artworks in line with the brand strategies;
Check and ensure all artworks produced are proofread, meet brand guidelines and are of high-quality standard;
Support the team and organization with your creative ideas;
Manage your daily graphics workflow and ensure timelines are met;
Communicate lead times when given briefs to ensure on time delivery of final artwork;
Maintain 'technical' knowledge on new developments in the industry and work with the brands to implement them. Be studious by reviewing professional publications and participating in professional societies.
 Offline - Print
Produce artworks for POS and exhibitions;
Work on 3D modelling to create impressions for in store placements or fairs;
Develop packaging and instruction manuals;
Adverts and posters for magazines and catalogues;
Artworks for trade catalogues, consumer magazines and training guides;
Manage the graphical element of catalogues and deliver final execution across all brands;
Any additional printed artworks required.
 Online - Web, Digital & Interactive
Skill in video editing and animation for online purposes (eCommerce and Social Media);
Design different types of media for use on Social Media platforms (Facebook, Instagram, Pinterest, etc.), competitions, events, etc.;
Design still & animated web banners and create landing pages internally or for external customers;
Design artworks required for e-Catalogues and Apps;
 Competitor & Technology Activity
Be aware of the graphic activities of both our competitors and wider marketplace and bring those influences back into day to day work within Dorel;
Understand the new technologies being developed and work with the brands to implement.
Your profile
In depth knowledge of InDesign, Illustrator, Photoshop, After Effects, Animate, Acrobat (all at CS6 or above), MS Office & Teams. Some understanding of other Adobe Creative programs, future software trends and the ability to bring new technologies into workplace.
Desired skillset: Knowledge of creating html banners & Cinema4D content.
You are a born creative, with exceptional attention to detail, and are comfortable picking up a brief from visual concept stages and taking it through to print or digital production.
Knowledge of printing processes, digital (animated) media and web-based media is important to implement the Marketing Plans. As such, you are comfortable with designing for both print and digital media and providing high quality artworks.
Able to provide good feedback on what you need (time, input) to be able to optimally deliver on requests.
Ability to drive projects working independently.
Excellent communication skills; both written and verbal. Able to create engaging and persuasive design /content both internally and externally.
Are you ready to grow with us?
A at market level salary based on your experience and knowledge, with room to grow.
This is a position for 40 hours per week with the option to work hybrid up to 3 days (2 joint office days).
You will first receive an annual contract with a probation time of one month.
You are eligible for a 13th month every year.
The annual leave entitlements consist of 28 vacation days in the case of full-time employment.
Extensive retirement plan.
Other terms include travel expenses, use of a laptop and telephone if required, option to purchase extra holiday hours, Bicycle Plan and collective health insurance.
Besides work there is time for fun such as team outings.
 We offer a Graphic Designer role in the Netherlands with lots of responsibility in which you create your own assets and visuals from A to Z.  The brand identity ownership for both Maxi-Cosi and BebeConfort lies within Europe. Therefore, you are an important part of pushing our brand artworks and visuals to the next step. Are you ready to grow with us?
Dorel Juvenile is the world's leading juvenile products company. Our well-known products and strong brands Max-Cosi and Tiny Love are complemented by regional brands and are available in more than 100 countries.
We are proud to work with 2.700 highly driven professionals in 25 different countries. All our talented employees share the same mission: to Care for Precious Life. We help families live carefree lives by providing them with juvenile products with the highest safety and comfort standards.
Our frontrunner mentality matches our position as a global market leader. Being first means we forge our own path; we explore new ways to enhance our brands. We are continuously reinforcing our leading position and believe that team spirit, personal drive, and accountability can make a real difference in achieving sustainable growth. A vital element of our daily operations is the strong connection we maintain with our consumers. We engage with them wherever they are, so they will always benefit from our products and services, even in ways they did not expect.