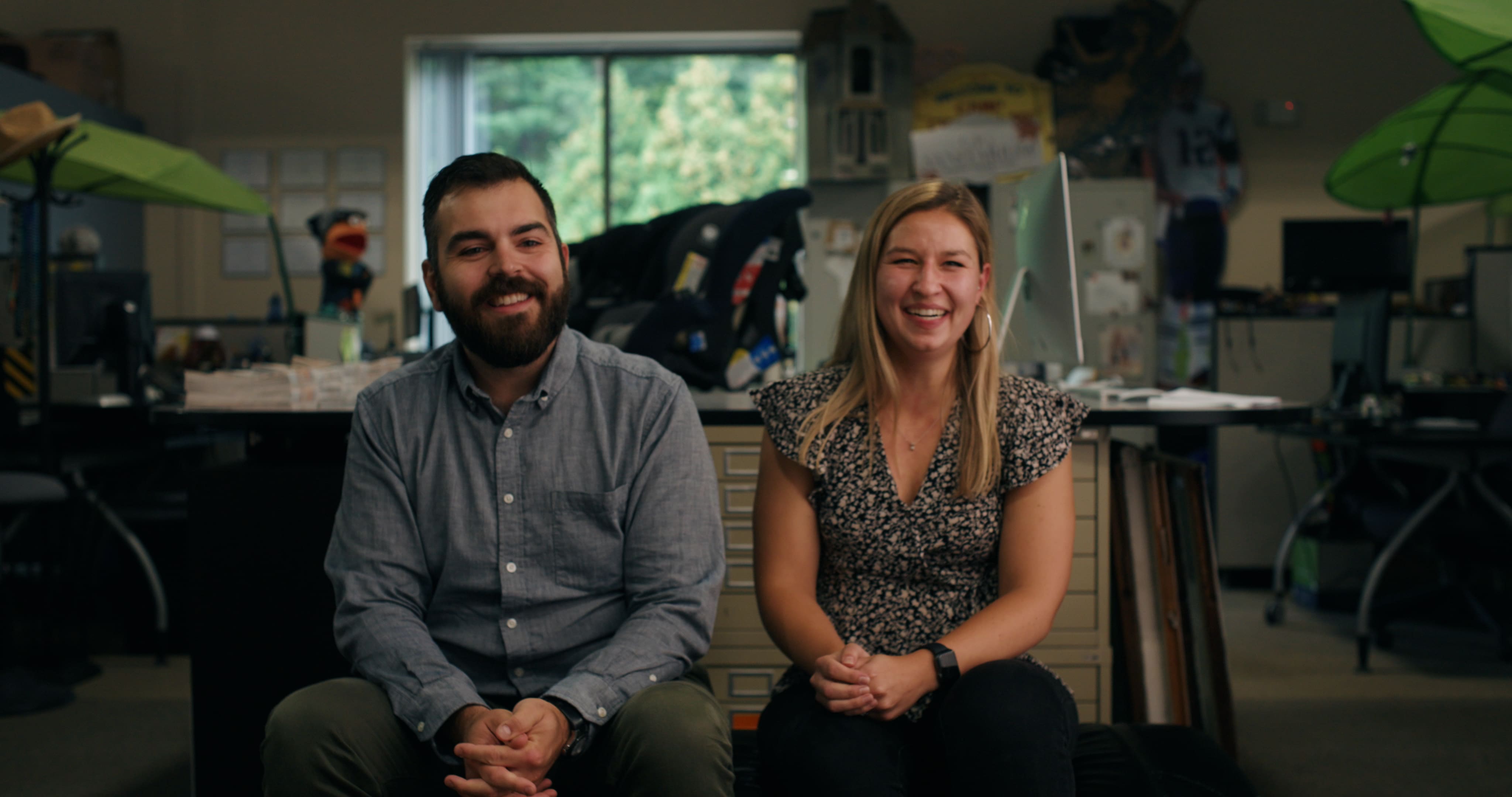 About us
We have an opportunity for you to work for the world's biggest juvenile goods manufacturer with popular brands like Maxi-Cosi, Tiny Love, BebeConfort and Safety 1st. As a Junior CRM Marketeer at Dorel Juvenile, you will have a big impact our companies' performance. Therefore, we would like to add someone to our team who loves creating, works consumer centric and is passionate about driving an optimal customer lifetime value.
Your mission
As Junior CRM Marketeer you are part of the Digital Marketing team that is based in our European head office in Helmond. It's an energetic and ambitious team that is responsible for all digital activities in the EU for A-brands. You understand and are connected to our consumers and their consumer journey. By this you assure us that we deliver the optimal consumer experience which will result in an increase in their loyalty and value.
Key responsibilities
Within the company you will cooperate with both the creative team as well as marketing when managing the campaign calendar for our CRM team. You will work closely with both internal and external departments to deliver e-mail campaigns in a timely and cost-effective manner.

Your main responsibilities as a Junior CRM Marketeer are:
You understand our consumer journey and will create and build relevant & effective campaigns.
Take a leading role within the CRM team during the NPI (New Product Introduction) meetings.
Keeping the campaign calendar up to date in alignment with other marketing campaigns within Dorel Juvenile.
Increase consumer satisfaction levels and steer, monitor and report to improve KPI's and increase our Customer Lifetime Value.
Bring innovative CRM best practices to live and build a better consumer experience for your expertise and within our overall digital approach.
You are the bridge between the technical CRM aspects and the creative process of building relevant e-mail campaigns for our client. You are the creator within the CRM team and know exactly what designs appeal to our client.

Depending on your learning curve, you will take responsibility for managing your own campaigns. As a team we are still expanding our activities. Growing towards message marketing, working more data driven or operating more closely within the broad marketing team are all options for your development.
Your profile
A bachelor's degree in marketing/ Communication or another relevant discipline.
Experience in working with Salesforce Marketing Cloud would be great, if not you are positive, pro-active and eager to learn.
The same applies to experience in e-mail marketing, campaign management, database management, html or knowledge about online marketing trends. If you have experience, that would be amazing!
You have an interest in and a talent for the technical aspects of CRM.
You possess strong communication skills in English, both written and spoken.
You are organized and structured and have a can-do mentality.
Are you ready to grow with us?
What we offer
An at market level salary based on your experience and knowledge, with room to grow.
This is a position for 32 to 40 hours per week, depending on your preferences.
You will first receive an annual contract with a probation time of one month.
You are eligible for a 13th month every year.
The option to work hybrid up to 3 days, with 2 joint office days.
The annual leave entitlements consist of 28 vacation days in the case of full-time employment.
Extensive retirement plan.
Other terms include travel expenses, use of a laptop and telephone if required, option to purchase extra holiday hours, Bicycle Plan and collective health insurance.
Besides work there is time for fun such as team outings.

We offer a European Junior CRM Marketing position in which you are at the heart of our organization. You are an important part of pushing our crm marketing in Europe to the next level. The digital marketing team is leading in all things digital within Dorel Juvenile Europe.

While we have already set up a good foundation, the CRM environment is ready to be explored even further. This means lots of room for your own input and ideas. You will work in a Pan-European environment with a truly professional and exciting team. Are you ready to grow with us?

About Dorel Juvenile
Dorel Juvenile is the world's leading juvenile products company. Our well-known products and strong brands Max-Cosi and Tiny Love are complemented by regional brands and are available in more than 100 countries.

We are proud to work with 2.700 highly driven professionals in 25 different countries. All our talented employees share the same mission: to Care for Precious Life. We help families live carefree lives by providing them with juvenile products with the highest safety and comfort standards.

Our frontrunner mentality matches our position as a global market leader. Being first means we forge our own path; we explore new ways to enhance our brands. We are continuously reinforcing our leading position and believe that team spirit, personal drive, and accountability can make a real difference in achieving sustainable growth. A vital element of our daily operations is the strong connection we maintain with our consumers. We engage with them wherever they are, so they will always benefit from our products and services, even in ways they did not expect.