Brand Manager Maxi-Cosi Car seats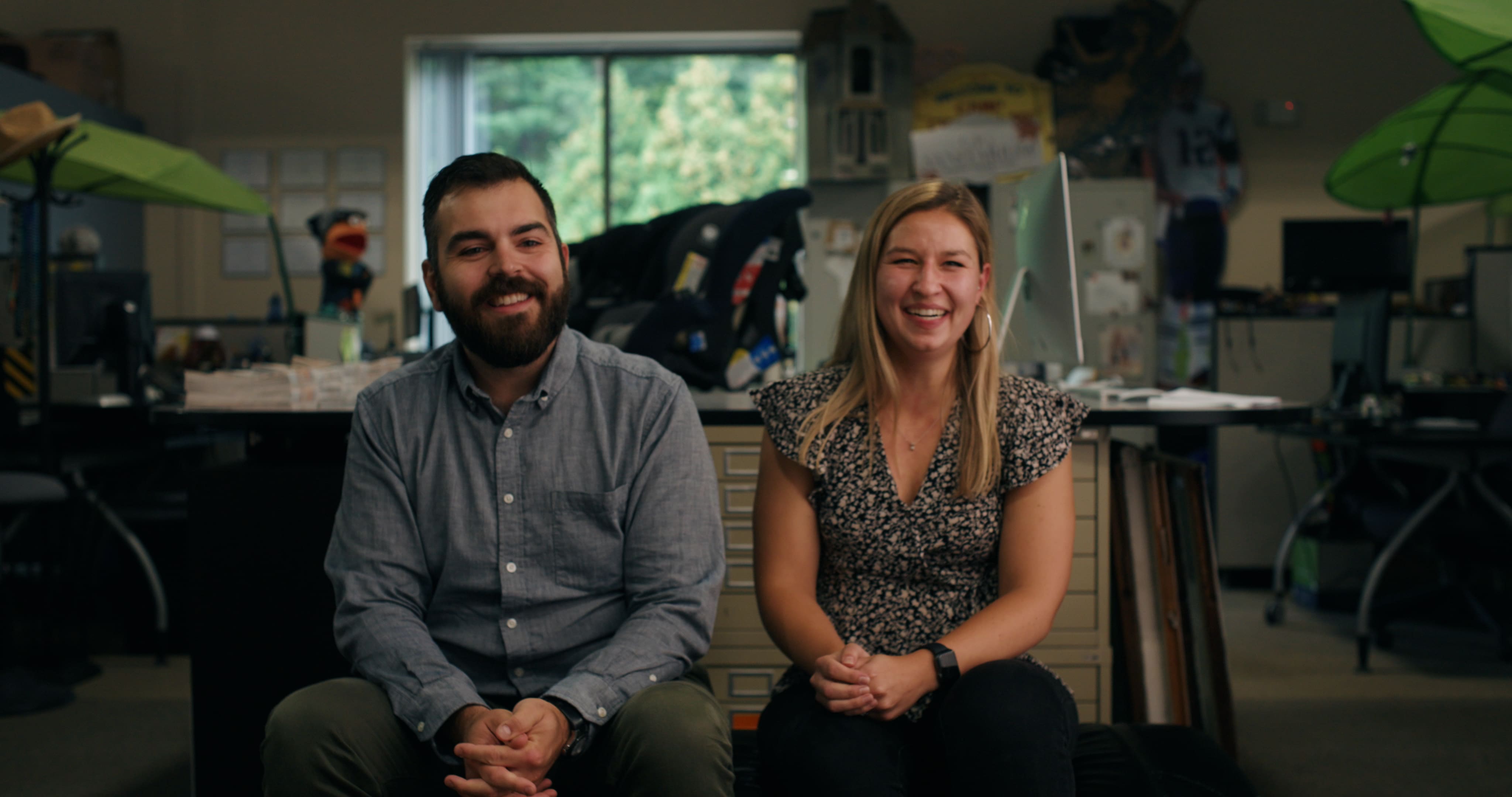 Your mission
As a Brand Manageryou will be working for our Maxi-Cosi brand, where you deliver spot on communication assets for our main channels that will drive brand awareness, consideration and conversion. You have a strong commercial mind and work closely with our internal and external stakeholders. Together you create a winning strategy to grow market shares and drive revenue across the various EU markets. You will become part of the Brand Management team, consisting of 3 Brand Managers and you will report directly to the EU Lead Brand Manager.
Key responsibilities
Car seats are our main product category at Dorel Juvenile. You as an experienced Brand Manager know how to be creative to get noticed by our consumers on all the different touchepoints.
The focus of your position will be on:
Champion research to assess current brand positioning in the EU region, competitive landscapes, industry trends, and market share to develop a strong sense of strengths, weaknesses, and opportunities to improve brand health and positioning. You will aim to achieve brand awareness growth and define the topics where we need to win with our brand and product communication strategies towards consumers, based on brand health research.
Creating a strong partnership with the Product Team on NPD & GTM Process.
Develop new product launches, and asset toolkits. You deliver strong communication assets for the brands for both online and offline channels. You understand the channels' needs and are on top of the content trends within those channels. You provide the master assets and central POS packages that markets can implement.

Responsible for creative, concept and asset development of European brand marketing campaigns and product introductions. Assuring efficient and consistent usage of content across all touchpoints and supporting the regions to build the Maxi-Cosi brand.

Partner with agencies and other suppliers to brief and plan shoots that will contribute to the best brand experience and creation of communication assets (both online and offline).
Being cost efficient and cost aware. You are responsible for your own budget, and you are accountable.
Your profile
A bachelor's degree in marketing / Communication with a few years of Brand Management experience so you can dive in right away.
Experience working with multi-division organizations with multiple target audiences.
Deep functional knowledge in marketing/brand management with a strong understanding of financials. Sound grasp of current marketing tools and strategies.
Strong communication- and excellent presentation skills.
Strategic minded with strong executional abilities and a creative eye for brand communication.
Outstanding written and verbal communication skills in English.
Organized and structured, results driven.
Has a can-do mentality and is a great team player and connector.
What we offer
A market level salary based on your experience and knowledge.
This is a position for 32 to 40 hours per week, depending on your preferences.
You are eligible for a 13th month.
The option to work hybrid up to 3 days, with 2 joint office days.
The annual leave entitlements consist of 28 vacation days in the case of full-time employment.
Extensive retirement plan.
Other terms include travel expenses, use of a laptop and telephone if required, option to purchase extra holiday hours, Bicycle Plan and collective health insurance.
Besides work there is time for fun such as team outings.
This position is a year contract to fill for a pregnancy leave. Preferred starting date is in the beginning/ mid-August. We are initially hiring for a 12-month period (year
You will be working in an open culture with an energetic team.  We offer an opportunity to leave your mark and enable you to grow our Car Seat portfolio in Europe, but also team-up with our Stroller & Home Brand Manager Brand and join forces for campaign shoots and NPI's. Being at the center of our Maxi-Cosi car seat brand, there is lots of room for your own input and ideas. Are you ready to grow with us?
About Dorel Juvenile
Dorel Juvenile is the world's leading juvenile products company. Our well-known products and strong brands Max-Cosi and Tiny Love are complemented by regional brands and are available in more than 100 countries.
We are proud to work with 2.700 highly driven professionals in 25 different countries. All our talented employees share the same mission: to Care for Precious Life. We help families live carefree lives by providing them with juvenile products with the highest safety and comfort standards.
Our frontrunner mentality matches our position as a global market leader. Being first means we forge our own path; we explore new ways to enhance our brands. We are continuously reinforcing our leading position and believe that team spirit, personal drive, and accountability can make a real difference in achieving sustainable growth. A vital element of our daily operations is the strong connection we maintain with our consumers. We engage with them wherever they are, so they will always benefit from our products and services, even in ways they did not expect.