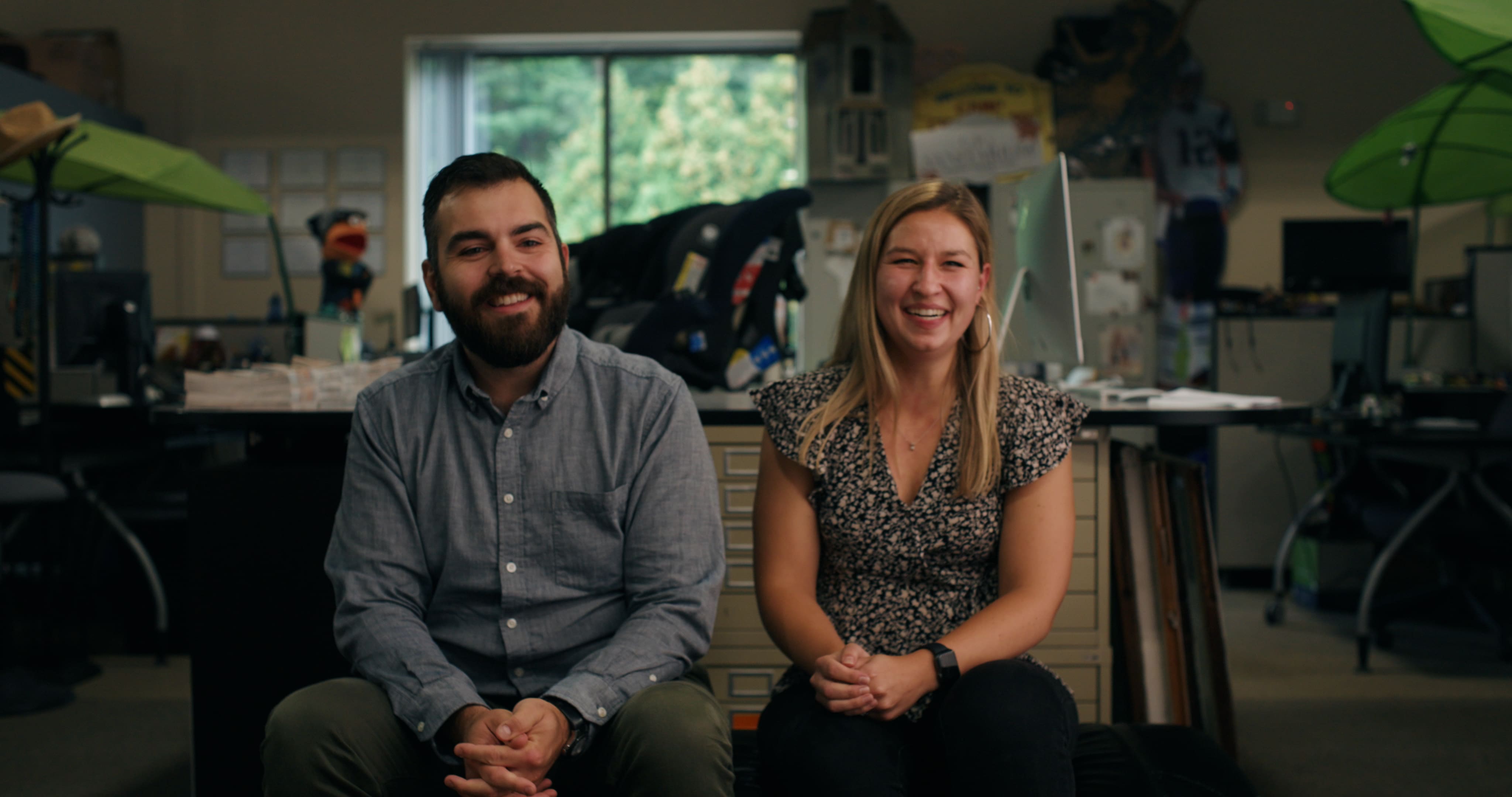 Are you ready for a new challenge with room for your own input in a creative role? Do you have affinity with the world of newborn parents? Step into the world of Dorel Juvenile, home to renowned brands like Maxi-Cosi, Bebeconfort and Tiny Love. Fancy building brands together with creative colleagues and external agencies? Then read on!
Unleash your creativity as a Graphic Designer at Dorel Juvenile. Join our innovative team to elevate brand aesthetics, collaborate with cross-functional teams, and influence design direction. A role where you can blend artistry with strategy!
Your mission
You will join an ambitious and driven global brand team in Helmond. At the heart of the fast-paced environment is your mission to navigate a dynamic landscape. Your pro-active spirit makes you a driving force within the team, consisting of seven creative minds: a Creative Lead, Project Lead Design, 3 Graphic Designers, a Copywriter and You!
As a valued member of our new team, you'll play a crucial role in shaping our dynamics. Since this team was only formed at the beginning of this year, we believe in continuous growth, seeing room for improvement as an opportunity. Your unique perspective and insights will be highly encouraged, creating an environment where your input truly matters.
Key responsibilities
You will cooperate with both the creative team as well as marketing on a variety of projects, including new product launches, social media, packaging, POS-materials, video & 3D visualization. You will work closely with internal departments and external agencies to deliver both printed and digital graphic work across a spectrum of different applications, in a timely and cost-effective manner.
Design & develop artworks for all Dorel Juvenile brands in accordance with brand guidelines.
Align digital & print artwork with the department who requested it.
Supporting the team in building quality, consistency and innovation.
Your profile
You have several years' experience in a similar position/ surrounding.
In depth knowledge of InDesign, Illustrator, Photoshop, After Effects.
You are creative, with exceptional attention to detail.
You are comfortable picking up a brief from visual concept stages.
Ability to drive projects working independently.
You are experienced in stakeholder management, are confident to present in front of (large) groups, you can communicate well and are goal oriented.
Excellent verbal and written communication skills; fluency in English is a must.
What we offer
A salary between 2500 and 3300 based on your experience and knowledge, with room to grow.
This is a position for 32 to 40 hours per week, depending on your preferences.
You will first receive an annual contract with a probation time of one month.
You are eligible for a 13th month every year.
The option to work hybrid up to 3 days, with 2 joint office days.
The annual leave entitlements consist of 28 vacation days in the case of full-time employment.
Extensive retirement plan.
Other terms include travel expenses, use of a laptop and telephone if required, option to purchase extra holiday hours, Bicycle Plan and collective health insurance.
Besides work there is time for fun such as team outings.
N.B. This position is eligible for our internal 'Refer a Friend' policy. Please ask your HR Manager for the terms that apply.
We offer a Global Graphic Design role in the Netherlands with lots of responsibility in which you create your own assets and visuals from A to Z. You are an important part of pushing our Global art works and visuals to the next step. Are you ready to grow with us?
About Dorel Juvenile
Dorel Juvenile is the world's leading juvenile products company. Our well-known products and strong brands Max-Cosi and Tiny Love are complemented by regional brands and are available in more than 100 countries.
We are proud to work with 2.700 highly driven professionals in 25 different countries. All our talented employees share the same mission: to Care for Precious Life. We help families live carefree lives by providing them with juvenile products with the highest safety and comfort standards.
Our frontrunner mentality matches our position as a global market leader. Being first means we forge our own path; we explore new ways to enhance our brands. We are continuously reinforcing our leading position and believe that team spirit, personal drive, and accountability can make a real difference in achieving sustainable growth. A vital element of our daily operations is the strong connection we maintain with our consumers. We engage with them wherever they are, so they will always benefit from our products and services, even in ways they did not expect.