Project Lead/ Creative Traffic Manager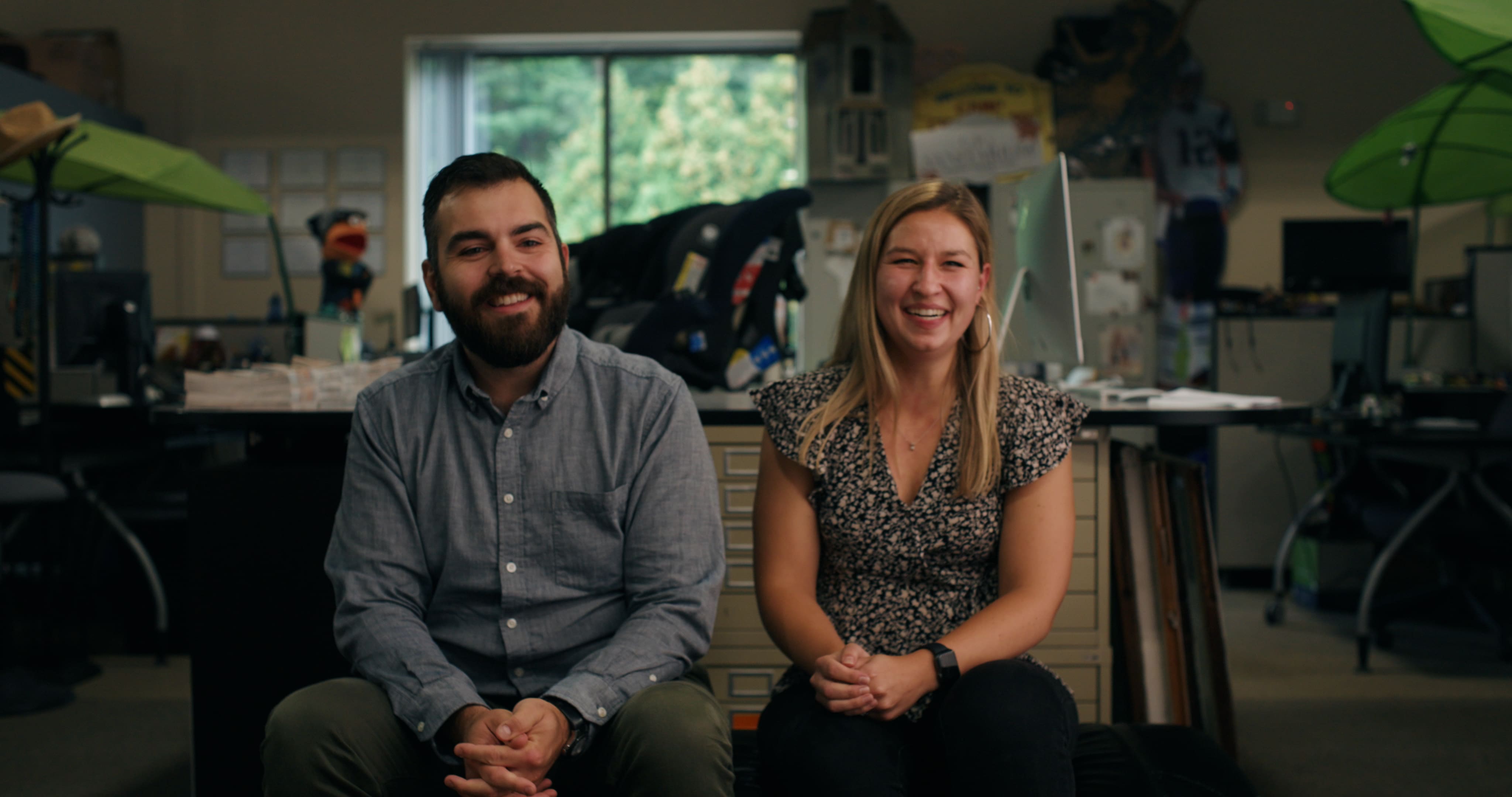 We have an opportunity for you to join an ambitious new creative team in our EU headquarters in Helmond as a Project Lead. You will have the opportunity to work in a fast paced, creative environment for some of the world's largest brands in the juvenile industry (Maxi-Cosi®, BebeConfort®, Tiny Love™, BabyArt and Safety 1st®). You are highly skilled in organization and planning, and you know how to support and steer our team of Graphic Designers to excel in their job.
Your mission
We are looking for a Project Lead to join our growing creative team of 4 Graphic Designers and 1 Copy Writer. We're looking for a collaborative self-starter with impeccable project management skills to help shepherd creation, optimization, and efficiency of multiple creative campaign workflow processes within our Marketing teams. This role lives at the critical junction of marketing creative operations and program management. Experience working in a cross-functional capacity as well as a proven track record of delivering operational excellence in the creative space are a must. You will be reporting directly into the Sr. Creative Lead, joining a developing EU creative team based in Helmond.
We are currently recruiting to complete our team. Look at our job descriptions here: Graphic Designer, Copy Writer.
Key responsibilities
First point of contact for the organization for briefings for the creative team. You know how to manage the workload over the team and are able to put team members in their strength with allocating briefs to their planning.
Drive team productivity by optimizing marketing processes and efficiently managing resources to balance workload.
Hold teams accountable for delivering on project plans and remove daily blockers that interfere with project success factors.
Lead and execute day-to-day marketing operation activities to ensure seamless execution and workflow management for cross-functional projects.
Drive both the short-term and long-term planning and execution and align with stakeholders to understand key objectives and critical deliverables.
Manage all initiatives within the company's content management software to make sure all tasks and projects are up to date daily and that all changes/updates are tracked within the system.
Demonstrates the ability to engage and effectively work with cross-functional teams.
Your profile
You have experience as a project coordinator or project manager, preferably in international and cross-functional creative environment.
You have a bachelor's degree with a focus preferably on Marketing, Graphic Design or a related subject.
You have experience with quality assurance, and media trafficking best practices.
You have an understanding of marketing operations concepts including workflow management, segmentation, reporting, and the marketing funnel.
You have experience in managing projects with multiple stakeholders and can work under tight deadlines.
You are a planning wizard who knows staying calm helps all stakeholders to deliver their optimal on briefings and output.
You are a team player and have a can-do mentality.
What we offer
A market level salary based on your experience and knowledge, with room to grow.
This is a position for 28 to 32 hours per week, depending on your preferences.
You will first receive an annual contract with a probation time of one month.
You are eligible for a 13th month every year.
The option to work hybrid up to 3 days, with 2 joint office days (Tuesday and Thursday).
The annual leave entitlements consist of 28 vacation days in the case of full-time employment.
Extensive retirement plan.
Other terms include travel expenses, use of a laptop and telephone if required, option to purchase extra holiday hours, Bicycle Plan and collective health insurance.
Besides work there is time for fun such as team outings.
N.B. This position is eligible for our internal 'Refer a Friend' policy. Please ask your HR Manager for the terms that apply.
We offer a Project Lead position in which you will be responsible for managing and guarding our Graphic Designers so they can focus on the operational creative process. Since this is a new team, there is a lot of room to grow and develop. Both for yourself and as a team. Are you ready to grow with us?
About Dorel Juvenile
Dorel Juvenile is the world's leading juvenile products company. Our well-known products and strong brands Max-Cosi and Tiny Love are complemented by regional brands and are available in more than 100 countries.
We are proud to work with 2.700 highly driven professionals in 25 different countries. All our talented employees share the same mission: to Care for Precious Life. We help families live carefree lives by providing them with juvenile products with the highest safety and comfort standards.
Our frontrunner mentality matches our position as a global market leader. Being first means we forge our own path; we explore new ways to enhance our brands. We are continuously reinforcing our leading position and believe that team spirit, personal drive, and accountability can make a real difference in achieving sustainable growth. A vital element of our daily operations is the strong connection we maintain with our consumers. We engage with them wherever they are, so they will always benefit from our products and services, even in ways they did not expect.