Tips to reduce travel stress
20 April 2021 • 3 min read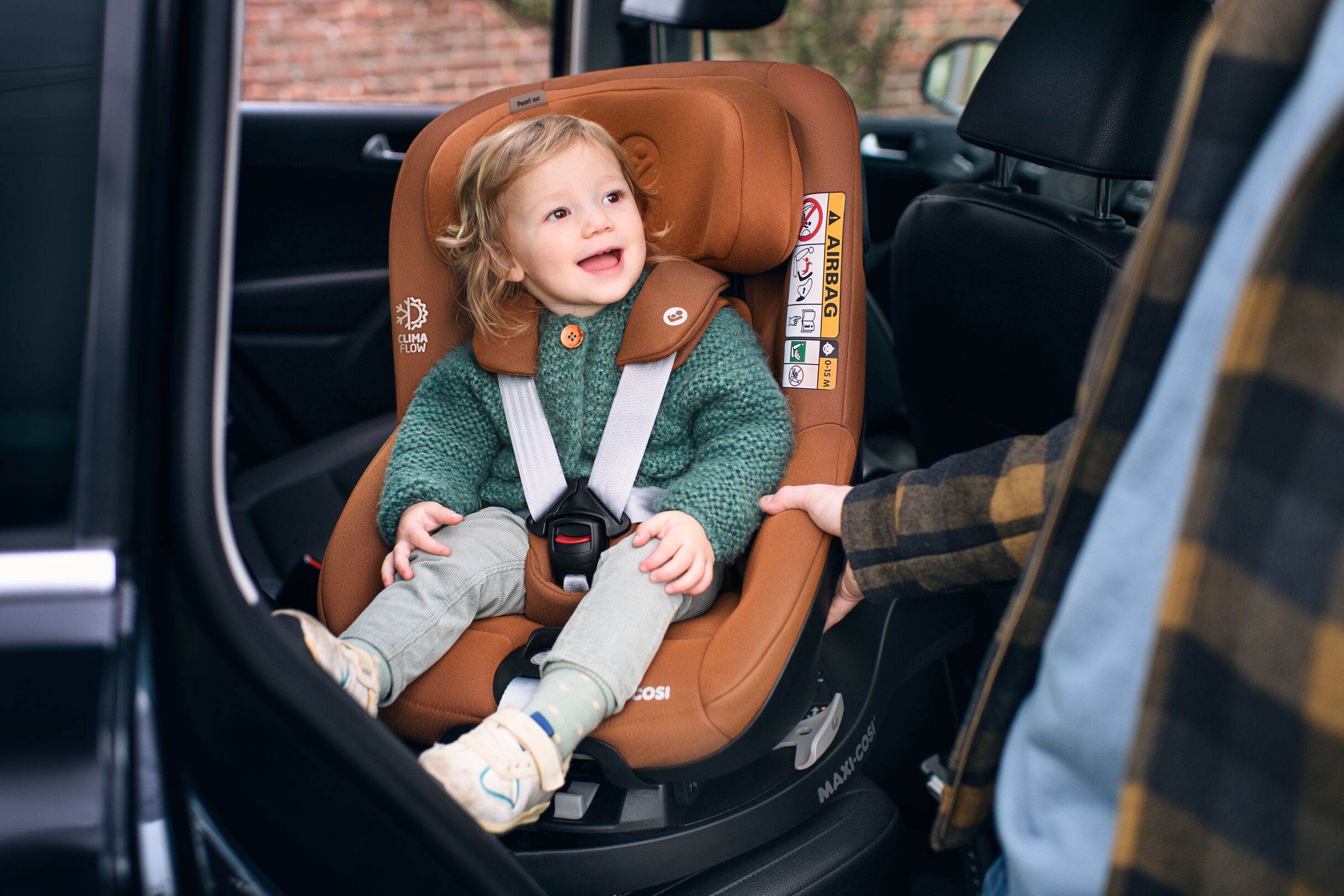 Aiming to make life convenient for parents seeking  long-term value while keeping their little ones  safe and comfortable, the easy to use 360 Family  is designed to be a stress buster.
The brand has marked its latest innovation milestone by  commissioning Psychologist, Psychotherapist and  Coach Honey Langcaster-James to provide tips on reducing parenting stress before you head out in  the car.
"It's much easier to parent effectively when you  feel well-equipped and prepared. This means not  only having the right tools and products to help you  do the everyday parenting tasks, but also feeling  confident that you can keep your child safe."
Honey Langcaster-James
1. Consistency and familiarity are key
Younger children really appreciate consistency,  routine and familiarity. This helps reduce any anxiety  they might be feeling and keeps them feeling safe  because they know the routine and can therefore  predict what's going to happen. Using familiar things  in the car such as the 360 Family system that adapts  with your family and can be used from birth to four  years – i.e. that will last and adapt as they grow, can  help them create a sense of stability and routine and  that will reduce any stress they might feel whenever  you're heading out.
2. Give your child plenty of comfort  even while you're driving
Young children love to make eye contact and feel  physically close to you, but it can be hard to cuddle  and stay physically close while you're driving or  when they're in their car seat. Ensure that they feel  physically comfortable as much as possible in their  seat and have some comforters like a favorite teddy  or blanket for them on hand, then look for other  ways to convey your presence and care. Continue  to chat to them in a reassuring tone, perhaps even
sing some nursery rhymes together. Using your voice  to engage with your child can ensure that while
you can't hold them in your arms, they can still feel connected to you. Using the optional Maxi-Cosi back  seat mirror enables you to help keep eye contact and  make kids feel more comfortable.
3. Do whatever you can to make things  easier on yourself
Pre-planning for your trips out is helpful for reducing  that last minute rush, so take every opportunity to make life easier by being prepared in advance.
Perhaps you could have a car kit bag ready, with  some toys and puzzles which are always by the  door and ready to go. Anything you can do to make  heading out that little bit easier – including having  a rotating car seat that is easy and super quick to  get your wriggly child into - can help ensure you are  not stressed out. It's about having one less thing to worry about and enabling your child to feel safe  and secure too as they sense you are prepared and relaxed.
4. Make car journeys a time for learning and discovery
Young children are naturally curious about the world  and love to focus on what interests and engages  them. So while you're out and about in the car, look  for subtle cues in their facial expressions or body  language that indicate what they're interested in or looking at.
As you travel, you can point out some of  the fun and interesting things you can see, such as  the other cars going by, or trees that you pass and  it can be a great time for younger children to learn  new vocabulary. Encouraging them to show interest  in the world around them will also help keep their mind off any anxious feelings they might have about  going out in the car.
5. Look after yourself too!
One of the best ways you can look after your child  in general, but especially when you're taking them  out in the car, is for you to make sure you're taking good care of your own needs too. Making sure you're not in a desperate hurry, so you're not rushed, and  that you've eaten and taken care of all your other basic needs before you go out in the car will ensure they won't pick up on you being stressed or at a low ebb.
If you like to play your favorite music in the car or grab a coffee for the journey, then your child  will sense you are relaxed and enjoying the trip out  and they'll learn from you that car journeys are fun  and nothing to worry about. Remember, as a parent, you always need to make sure you're looking after yourself if you're going to be able to look after anyone else!
# # #
About the Maxi-Cosi Family 360
The Family 360 consists of a FamilyFix 360 secure base that is compatible with:
Pebble 360 car seat for babies 0 to 15 months old
Pearl 360 car seat for children 0 to 4 years old
Read more:
Maxi-Cosi launches stress busting 360 family rotating  car-seat system